Press and News
New strategic partnership with Serious Factory
Synergies of two Digital Learning leaders
MOS – MindOnSite signs a new partnership with Serious Factory, editor of immersive simulators for Digital Learning. Together, they deploy an integrated, innovative and fully customisable solution dedicated to the training of internal and external sales forces.
The Smart Learning Portal for sales forces is a pre-designed and ready-to-use learning space specifically designed to meet sales forces' learning challenges. This new learning solution is complete and includes an engaging and customisable learning portal, already available catalogues of modules and consulting services.
With this new partnership, MOS – MindOnSite integrates Serious Factory's innovative and digital learning content based on the principle of Gamification on its LMS platform MOS Chorus. It thus consolidates its strategy of creating complete and customised learning environment.
Webinar on 15 December "How to boost the performance of your sales teams with Digital Learning"
MOS – MindOnSite and Serious Factory celebrate their new partnership and present their new joint learning solution during a free webinar on 15 December from 11:00 to 11:45. The webinar is held in French.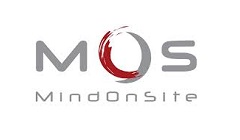 MOS Chorus is a highly flexible tool, ideal for deploying training programs for your internal staff and your extended organization in a very short period of time.

MOS Chorus is a SCORM-compatible LMS/LCMS platform, consisting of four natively integrated modules:

1- Administrative tool with a wealth of features, allowing managers to independently manage their training (e.g. dashboards, time-saving tools, automation of rules, notifications and reminders, Web services, and integration with HRIS, CRM or ERP).

2&3- Style and interface editors offering vast graphic potential: each company can adapt user portals to its own graphic charter and integrate the desired services.

4- Content editor allowing asynchronous (e.g. eLearning and questionnaires) and synchronous (e.g. classroom-based learning and coaching) coursework to be created, edited and combined. Rich and interactive content can be accessed both online and offline, on PCs, tablets and smartphones.

More details of this software