Press and News
Upcoming Webinar Maximize profitability for your Training Company
Maximize Profitability for your Training Company!


Wednesday, September 23
9am CDT, 10am EDT and 3pm BST

Register here!


The profitability of a training organization remains 15% below the average of other industries. For those organizations managers consulted as part of our annual survey, this lower profitability is mainly due to the 4 following factors:

• Sub-optimal resources usage (rooms, instructors, etc.)
• Difficulty to share information between teams organized in silos
• Heavy administrative workload
• Complex data visibility inappropriate for proper decision making

Yet profitability can be quickly and significantly improved via a simple action plan!

Based on their experience with more than $1,5B managed for 250 clients, our webinar "7 ways to maximize your training organizations'profitability" will address the following topics:

• What are the main leverages to increase profitability?
• What can we learn from the top performers?
• What value can a Training Management System bring?
• How to get results fast?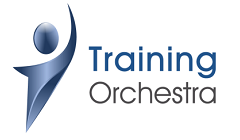 Training Orchestra: Optimised Training Management
Training Orchestra is the European Leader in Integrated Training Management Solutions for training departments and training enterprises. Training Orchestra offers the widest range of Training Management solutions on the market.

Training Orchestra provides the following benefits:
A comprehensive and optimized management of your training process
An unmatched flexibility and adaptability
A seamless integration into your information system
A user friendly and simple interface designed to enhance productivity
The data sharing and key control indicators you need in real-time
A multilingual and multi-user cloud based solution

With over 250 satisfied customers including a number of major international companies (Areva, Canal, EADS…) and more than 0,5 million users, The Training Orchestra Solution has proved its efficiency.

It is part of the strategic and operational management of training activities:

Automatic budget forecast & analysis
Native legal compliance
Increased receivables turnover ratio
Customer loyalty & tracking
Administrative productivity
Optimized use of resources
Data reliability

Training Orchestra implements its solutions with remarkable speed, allowing you to benefit from its customers' best practices. Available in SaaS, ASP or License mode, Training Orchestra offers flexible solutions, a quality service and a unique expertise.


More details of this expert