Employees now expect their employers to offer high quality corporate development opportunities. In the past, much of this type of training and development would have taken place at conferences or through third party training organisations. Though effective, this method can be inefficient in terms of budgets and time investment. Luckily, there is now another way.
eCourses are excellent for organisations who want to provide comprehensive training opportunities to their workforce. They're more cost-effective than traditional courses, require less time out of the office, have a more flexible timescale and aren't at risk of cancellation due to low uptake. They're also very popular as organisations can choose to manage the administration of these courses in house, cutting out third party training organisations all together.
As eCourses have grown in popularity, the technology around them has rapidly developed. One of these developments is the growth of virtual classrooms. These are digital spaces that allow course participants to engage with course materials, enter discussions with other course participants, participate in live classes, ask questions of their course leaders, and watch presentations or videos. Virtual classrooms can provide course participants with a really valuable online base for their learning activities. When they're utilised effectively, virtual classrooms can turn eCourses into learning experiences that are just as social as traditional face to face courses.
In order for course participants to be able to engage with all these benefits, their employers or course providers need to invest in a virtual classroom system. A virtual classroom system is the software framework from which a virtual classroom can operate. These pieces of software are often cloud hosted (or SaaS), which means that course participants can access them from wherever they are.
Any organisation who is offering regular eCourse training to their employees could benefit from investing in a learning management system (LMS). These pieces of software make the entire eCourse administration process easy: both for administrators and course participants. One key benefit of this type of management software is that most pieces of LMS software have an incorporated virtual classroom system.
So why invest in a virtual classroom system?
• Consistent virtual classrooms enable course participants to jump straight into a new course without having to familiarise themselves with a new piece of software.
• A virtual classroom system facilitates discussion between course participants.
• Cloud-based virtual classrooms make it easy for course participants to study wherever they are.
• When an organisation uses a virtual classroom system it creates a consistent training centre for their employees to access.
Interested in what virtual classrooms can offer? Take a look at the features of our market leading learning management system.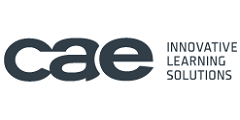 Verxact, the LMS (Learning Management System) software developed by Computer Aided E-learing, is a complete e-learning platform conceived to allow the integrated online, blended and face to face training of all your collaborators in different subsidiaries and brands; making the most of, and heightening, the synergies and developing skills in a specific way, thus leading to a more efficient and profitable management of training budgets.
Verxact platform allows creating training programs, incorporating SCORM courses from different providers as well as courses and own materials without having knowledge of computing.

It allows you to:

• Implement online, blended and face to face training proyects.
• Create customized courses under the SCORM / AICC standard using contents developed by the center from any format.
• Create your own test under IMS / QTI standard with multiple question formats.
• Evaluation and monitoring through customized reports.
• Raise unlimited courses to the platform.
• Unlimited students for courses.
More details of this software