Press and News
2016 Top 20 Learning Portals Companies
TrainingIndustry.com announces its 2016 Top 20 Learning Portals Companies list.



As part of its mission to continually monitor and identify the best providers of training services and technologies, TrainingIndustry.com announces its 2016 "Top 20 Learning Portal Companies" list.
MOS – MindOnSite is proud to be part of the Top 20 this year again!
MOS Chorus is a complete learning management (LMS) and learning content creation (LCMS) solution all in one. It integrates 4 complementary modules to ensure the most optimal tracking, management and measurement of your learning programmes. It offers a rich breadth of functionalities and full customisation capabilities.
The MOS Chorus LMS platform has been part of the Top 20 Learning Portal list since 2012.
"Finding the right match in a learning technology partner can not only aid in your employees' ability to retain the information shared in the program, but can also significantly improve marketability and engagement," said Ken Taylor, president, Training Industry, Inc. "The companies selected for this year's Top 20 List demonstrate significant innovation in how they track, manage and measure learning programs to ensure their learners get the training they need, when they need it."
"Learning portals are critical to the success of most training programs as they are often the initial point of interaction the learner has with the materials for a given course," said Doug Harward, CEO, Training Industry, Inc. "The 2016 Top Learning Portal Companies show they understand how important these touches are to the success of your program, while still providing you with the administrative layer required to track and measure your organization's learning initiatives."
Top 20 Learning Portal Company Award
This international award recognizes LMS platform editors that fullfil the following criteria:
- Breadth of functionality and capabilities
- Commitment to the corporate training market
- Industry visibility, innovation and impact
- Number and strength of clients
- Geographic reach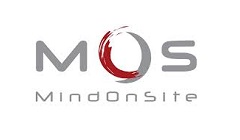 MOS Chorus is a highly flexible tool, ideal for deploying training programs for your internal staff and your extended organization in a very short period of time.

MOS Chorus is a SCORM-compatible LMS/LCMS platform, consisting of four natively integrated modules:

1- Administrative tool with a wealth of features, allowing managers to independently manage their training (e.g. dashboards, time-saving tools, automation of rules, notifications and reminders, Web services, and integration with HRIS, CRM or ERP).

2&3- Style and interface editors offering vast graphic potential: each company can adapt user portals to its own graphic charter and integrate the desired services.

4- Content editor allowing asynchronous (e.g. eLearning and questionnaires) and synchronous (e.g. classroom-based learning and coaching) coursework to be created, edited and combined. Rich and interactive content can be accessed both online and offline, on PCs, tablets and smartphones.

More details of this software