Press and News
Adobe Advances Integration of Big Data with Creative Content
New Connections Between Adobe Marketing Cloud and Creative Cloud Simplify Process from Creation to Delivery
At Adobe Summit Europe, the company's annual digital marketing conference in London, Adobe (Nasdaq:ADBE) today unveiled advances across Adobe Marketing Cloud that more closely tie big data to creative content. For brands, the volume of digital content continues to grow at an unprecedented rate. Tighter integrations between Adobe's industry-leading creative tools and marketing solutions enable brands to deliver the greatest impact from that digital content. Through new asset management capabilities in Adobe Experience Manager (AEM), Adobe will help organizations accelerate and optimize the creative-to-marketing workflow. In addition, a new Assets core service is now available to let users sync, store and share content across marketing solutions and Creative Cloud. Other advances include "shoppable hotspots" in video content and new functionality in AEM that converts Adobe Photoshop CC files quickly into Web and mobile experiences without the need for coding.
"Only Adobe offers organizations the ability to create digital content with creative tools and then manage, deliver and continually optimize those assets with the market's most complete set of digital marketing technologies," said Brad Rencher, senior vice president and general manager, Digital Marketing Business at Adobe. "The company is building on that advantage through new, deeper connections between Adobe Marketing Cloud and Creative Cloud announced today."
Innovations in AEM include:
Common asset management foundation: An upcoming version of Creative Cloud for enterprise will be based on the asset management foundation of AEM. This will enable creative teams to easily and securely access, share and collaborate on content created in Adobe's industry-leading desktop and mobile apps, while ensuring assets are stored behind the corporate firewall. The upcoming version of Creative Cloud for enterprise uses the same asset management foundation (AEM Assets) as Adobe Marketing Cloud, making it easier and more efficient for creative and marketing teams across a global organization to work together. AEM Assets offers over 30 new innovations—all focused on harnessing the complete value of creative assets made in Creative Cloud from development through business impact.
Simply sync, store and share content: The new Assets core service, based on foundational capabilities of AEM Assets, is now available to all Adobe Marketing Cloud customers, enabling the ability to sync, store and share content across marketing solutions and Creative Cloud. For example, Adobe Media Optimizer users can now access synced creative assets directly from within Adobe's demand side advertising platform. The new core service dramatically increases productivity, simplifies workflows and lets customers use creative content in display and search ad campaigns instantly.
Maximize the impact of creativity in marketing: For the first time, brands can use AEM to convert Photoshop CC files they rely on to mock-up websites directly into Web and mobile experiences, freeing developer time and resources. This enables marketers to deliver responsive experiences without coding, speeding the process and ensuring consumers have the best interactions on any device. And a closer integration with Adobe InDesign CC means marketers can connect granular information about digital assets, such as price, color and size, directly to InDesign templates, helping automate the creation of custom print and digital catalogues.
"Shopping the look" has never been easier: Adobe is transforming the way marketers enable consumers to browse and buy online—whether through interactive look-books on a tablet, style guides in retail catalog apps, emails, or social posts. Advances in AEM now allow brands to add "hotspots" to videos, enabling shoppers to buy promoted products directly within videos with one click while watching. Marketers can include video created in Adobe Premiere Pro CC and images from Photoshop as part of these Web and mobile experiences, as well as email campaigns through the integration with Adobe Campaign.
Mid-market experience management solution: Adobe is making it easier than ever for medium-sized businesses to manage and deliver Web and mobile sites, as well as dynamic media. A new managed services version of AEM Sites provides mid-sized companies and departments within larger enterprises an effective offering to remove overhead and manage responsive websites and other content developed with Creative Cloud tools across any platform. In addition, a new AEM Assets software-as-a-service offering empowers mid-sized organizations to manage all their Creative Cloud assets, including rich images and videos, and quickly deliver them across marketing channels.
Adobe also announced a new innovation in video:
Video ads in a "heartbeat": Industry-first capabilities in Adobe Analytics enable publishers to more closely monitor and respond to viewer engagement with video content and ads during live streams. Videos, created with Premiere Pro CC, can be easily handed off to Adobe Primetime, the company's multiscreen TV platform, for delivery across any connected screen. With "heartbeat" measurements publishers can capture data every ten seconds to get access to detailed insights into how videos and ads are being engaged with and consumed. This enables them to better understand ad performance, adjust ad loads, determine the best times to insert ads and benchmark their ad performance against the rest of the industry.
Helpful Links:
Adobe Summit website
Adobe Marketing Cloud Twitter page
Adobe Creative Cloud Twitter page

About Adobe Marketing Cloud
Adobe Marketing Cloud empowers companies to use big data to effectively reach and engage customers and prospects with highly personalized marketing content across devices and digital touch points. Eight tightly integrated Solutions offer marketers a complete set of marketing technologies that focus on analytics, Web and app experience management, testing and targeting, advertising, audience management, video, social engagement and campaign orchestration. The tie-in with Adobe Creative Cloud makes it easy to quickly activate creative assets across all marketing channels. Thousands of brands worldwide including two thirds of Fortune 50 companies rely on Adobe Marketing Cloud with over 30.4 trillion transactions a year.
About Adobe Systems Incorporated
Adobe is changing the world through digital experiences. For more information, visit www.adobe.com.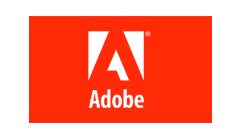 Adobe Captivate 9: Create any kind of eLearning end-to-end. For any device.
With new Adobe Captivate 9 you can create virtually any kind of aesthetically attractive and instructionally sound eLearning. Go seamlessly from storyboarding to responsive eLearning and everything else in-between using a single easy-to-use tool. Dip into the exclusive 25,000+ asset store to enrich your content. Enjoy the power of being able to create amazing courses that run seamlessly across desktops and mobile devices.
Learn more
More details of this software
Publisher press
> 11/05/2017 - Adobe Summit EMEA 2017: Creating Exceptional Customer Experiences

> 06/04/2017 - AI, VR, IoT and Kate McKinnon Headline Adobe "Summit Sneaks"

> 03/03/2017 - Adobe Empowers Businesses to Transform at Adobe Summit

> 22/02/2017 - The Role Of Critical Thinking In Modern Business Training

> 02/02/2017 - Adobe's Board of Directors Elects Adobe CEO Shantanu Narayen as Chairman

> 03/01/2017 - Adobe Completes Acquisition of TubeMogul

> 06/12/2016 - Adobe Data Shows Cyber Monday Largest Online Sales Day in History With $3.39 Billion

> 22/11/2016 - Adobe Named a Leader in Lead-to-Revenue Management Platform Vendors by Independent Research Firm

> 04/11/2016 - Creativity Pays: Global Survey From Adobe Links Being Creative to Stronger Personal and Professional Success

> 27/10/2016 - World's Top Creators Headline Adobe MAX

> 19/10/2016 - Adobe Named a Leader in Gartner 2016 Magic Quadrant for Digital Marketing Analytics

> 06/10/2016 - Media Alert: Adobe Survey Reveals Americans' Dependence on Email

> 16/09/2016 - Media Alert: Adobe Releases Lightroom for Mobile 2.5 Enabling Mobile DNG Raw Photography on iOS 10

> 08/09/2016 - Adobe Unveils New Virtual Reality, Character Animation and 3D Innovations at IBC 2016

> 15/07/2016 - Adobe Creative Cloud Innovations Take Creativity From Blank Page to Brilliant

> 27/06/2016 - Interview (e-learning): Gourav Sinha, Marketing Manager of Adobe

> 23/06/2016 - Adobe Positioned as a Leader in Gartner Magic Quadrant for Mobile App Development Platforms

> 07/06/2016 - Adobe Launches Spark: Visual Storytelling Apps for Everyone

> 26/05/2016 - Adobe Names Cynthia Stoddard as Senior Vice President and Chief Information Officer

> 13/05/2016 - Media Alert: Adobe Launches Public Sector Cloud Offerings on Amazon Web Services in Europe

> 04/05/2016 - Adobe Sign Debuts, Integrated with Adobe Marketing Cloud for Paperless Customer Experiences

> 22/04/2016 - Adobe Unveils Breakthroughs in Video and Film Production

> 08/04/2016 - Adobe Summit 2016: Are You An Experience Business?

> 29/03/2016 - Adobe Announces Cross-Device Co-op to Enable People-Based Marketing

> 11/03/2016 - Opera House Embarks on Digital Transformation with Adobe

> 16/02/2016 - Media Alert: Adobe to Unveil Next Generation Marketing Cloud at Summit

> 08/02/2016 - Adobe Video Tools Get Rave Reviews at Sundance 2016

> 14/01/2016 - Distracted and Device-Hungry: Global Consumers Demand That Brands Entertain Them

> 21/12/2015 - Accenture and Adobe Expand Alliance to Advance Digital Transformation for Life Science, Healthcare, and Financial Services Organizations

> 26/11/2015 - Adobe Named a Leader in Data Management Platforms by Independent Research Firm

> 31/07/2015 - Interview (e-learning): Priyank Shrivastava,director of product marketing at Adobe

> 23/06/2015 - Adobe Unveils Milestone 2015 Creative Cloud Release

> 04/06/2015 - Adobe Announces 2015 Release of Technical Communication Suite

> 26/05/2015 - Adobe Report Predicts Summer Travel Spend to Increase to $65 Billion

> 18/05/2015 - Adobe Advances Programmatic Advertising with New Dynamic Creative Technology

> 12/05/2015 - Adobe Advances Integration of Big Data with Creative Content

> 29/04/2015 - Adobe Delivers Major Innovations to Creative Cloud Photography

> 23/04/2015 - Adobe Positioned as a Leader in Gartner Magic Quadrant for Multichannel Campaign Management

> 26/03/2015 - Adobe Reports Strong Q1 FY2015 Financial Results

> 17/03/2015 - Adobe Pushes Boundaries of Marketing at Summit 2015

> 09/03/2015 - Adobe Photoshop Turns Twenty-Five

> 24/02/2015 - Media Alert: Adobe Summit to Feature Industry Luminaries, Digital Marketing Innovations

> 11/02/2015 - Adobe Launches Cloud Solutions for Government at Digital Government Assembly

> 03/02/2015 - Super 7 Tips To Create Responsive Courses with Adobe Captivate 8

> 23/01/2015 - Adobe Announces Program to Repurchase $2.0 Billion of Stock by End of FY2017

> 14/01/2015 - Top 5 productivity tips for Adobe Captivate

> 09/01/2015 - Adobe Positioned as a Leader in Gartner Magic Quadrant for Digital Marketing Hubs

> 05/01/2015 - Interview (e-learning): Dr. Pooja Jaisingh, Sr. eLearning evangelist of Adobe

> 16/12/2014 - Adobe Data Shows Cyber Monday Sales Up 16 Percent; Large Retailers See Biggest Gains

> 04/12/2014 - Adobe Learning Summit 2014 session recordings now available!

> 18/09/2014 - ADOBE LEARNING SUMMIT - Explore New Frontiers , Oct 27, Las Vegas

> 15/09/2014 - Adobe and Publicis Groupe Team Up to Deliver First Always-On Global Marketing Platform

> 04/09/2014 - Adobe Named a Strong Performer in Digital Experience Delivery Platforms by Independent Research Firm

> 24/06/2014 - Adobe Presenter 10 Enables on-Demand eLearning

> 10/03/2014 - Organize your eLearning Projects: Grouping Slides in Adobe Captivate 7

> 30/09/2013 - Thematic case study (e-learning) : Rapid learning and mobile learning, the major trends by Adobe

> 03/09/2013 - Adobe Releases Presenter 9 – Simple, Intuitive Software for Effective Communication with a Virtual Audience

> 23/08/2013 - Adobe Announces Captivate 7 – Everything You Need to Create in eLearning