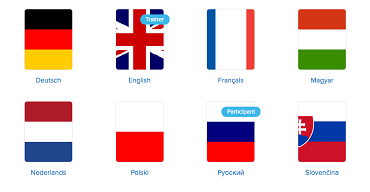 Learning in one's mother tongue results in better confidence. Organisations therefore set up training content – text, multimedia, voice-over – in their own style and language, according to the company's preferences and needs. Also, the platform itself can be used in different languages. European training platform Coursepath allows to switch here between a total of 9 languages.
Coursepath has released 5 new languages in which the platform is available, allowing navigating and reading instructions in the preferred language:
- Czech
- Hungarian
- Polish
- Russian
- Slovak

Coursepath had already been available in English, Dutch, German and French.
Multi-language platform for the European market
Many customers, especially from logistics and manufacturing, have plants and partnering teams in countries throughout Europe. Many of them have a need to train their colleagues and partners, preferably in their mother tongue.
Coursepath proposes that training should be easy, intuitive and adjustable to personal needs. Therefore, five additional languages were introduced, which are set automatically when logging in (but can be changed manually according to individual preferences).
With this release, Software as a Service platform Coursepath went a step ahead in supporting efficient company-wide learning across borders.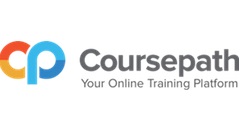 Coursepath is a European online training platform that is well suited for Microlearning— flexible learning in digestible, bite-sized units. Companies create their own professional courses for employees, partners and customers. The modern and clearly structured platform enables social collaboration and makes learning progress measurable. No need for software installation or external services – with our easy-to-use Software-as-a-Service platform you access every training in your web browser. Create courses in a breeze, monitor progress, and experience a rewarding learning journey together. Your securely hosted training platform has it all. With 21 languages Coursepath is extremely adjustable to companies' and learners' needs. Try Coursepath in a free 30-day trial.
More details of this software