Press and News
Coursepath introduces integrated video upload in online training platform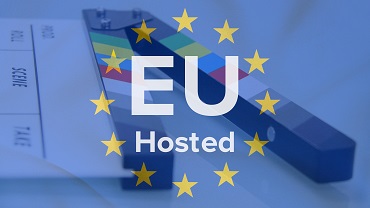 A new video upload function enables companies to exchange internal training material more securely. Video files are stored directly on EU servers, independent from third party services.
Efficient training is not only based on central access to information and tests, but also on securely saved progress and results. Personal data and training material are highly sensitive, which is why online training platform Coursepath saves data only on certified servers, where they are protected from unauthorized access.
Since this week, users' video files can be integrated into the provider's secured hosting. Before, users were able to embed video material into online training via YouTube or Vimeo. These so-called third party services usually store data on US American servers where they are unprotected against access via Patriot Act. Coursepath on the other hand stores videos and related data on their own EU-based servers, provided by hosting company Cyso and data centers Global Switch and Equinix in Amsterdam. Cyso's ISO 20000, ISO 27001 and NEN 7510 certifications guarantee the digital and physical protection of all customers' data.
Integrating video hosting is not a common feature among European Learning Management Systems, for its consumption of capacity and scope and because third parties such as YouTube and Vimeo offer good services for displaying video material. However, Coursepath finds it very important to offer the entire training content centralized on one platform. This is why the provider decided for an expansion of the existing services with integrated video hosting. The recent development adds to already popular features such as tests, statistics, survey, picture and audio upload. Also, users are no longer dependent on any third parties but can integrate all information and media entirely on one platform. This centralized management of all training related content saves companies time and money and enables efficient training set-up for everyone involved. Michell Instruments and other companies use the Coursepath platform for this reason and train their employees and partners in a secure and flexible way.
Find more information about Coursepath at www.coursepath.com.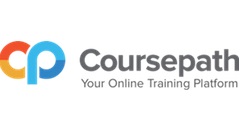 Coursepath is a European online training platform that is well suited for Microlearning— flexible learning in digestible, bite-sized units. Companies create their own professional courses for employees, partners and customers. The modern and clearly structured platform enables social collaboration and makes learning progress measurable. No need for software installation or external services – with our easy-to-use Software-as-a-Service platform you access every training in your web browser. Create courses in a breeze, monitor progress, and experience a rewarding learning journey together. Your securely hosted training platform has it all. With 21 languages Coursepath is extremely adjustable to companies' and learners' needs. Try Coursepath in a free 30-day trial.
More details of this software