By Natalia Matusevscaia, Instructional Designer at Ellicom
I conducted a study with undergraduate e-learners where they were asked to define creative online instruction and identify if it affects their motivation to learn. The findings were quite a surprise! Let's see what has been found.
Every Instructional Designer (ID) can speak endlessly about 'that one' creative course they built where their imagination led to new fun solutions to the old pedagogical problems and where they built learning experience in a brand new way. No doubt the ID had fun. The question remains: do the learners see it the same way and are inspired to learn in "that one" online course?
To answer this question we should start with the term "creativity" itself. Here is a challenge! The notion of creativity is difficult to define because of its subjective nature. Historically, people view creativity as a "mystical" process. It is perceived as a gift of nature given to particular individuals who delight us with their works. This perception has changed drastically and evolved in the studies of different researchers. Over the years, understanding of creativity switched from a necessary novelty factor to originality and differences in the approach to the task. Another important change appears in the outcome orientation of the creative process, which should be meaningful and appropriate to a goal. Simply said, an ID will consider a course creative if it is innovative, original, bears a distinctive meaning, and reaches learning goals. Does all this matter to an online learner?
Defining creativity, learners in my study did not give a lot of credit to novelty in instructional approach. For them creative person is the one who is able to be different, act differently from other people, and find various approaches to solve an issue. For them creative instruction is the one that uses various pedagogical approaches, keeps their attention, and provides a stimulating environment. So, being creative, remember the buzz words: "different" and "various".
Why is it important to understand how your learners perceive creativity? Well, the results of my study show that creative elements in an online course are also considered to be motivational. The learners have shared three interpretations of e-learning motivational effects:
- First, they find it motivating to see their instructor (a person or an avatar) involved and socially present. One of the creative approaches to build this motivational effect is to highlight instructor's personal characteristics such as humor, positive attitude, and enthusiasm.

- Second, the learners find it motivating to be involved in games and receive tangible rewards. Here is a big field for an ID to unleash creativity!

- Third, in a way surprising, the learners are motivated by well-built course layout, often assessments, and self-assessments. Creativity can be expressed through a variety, which takes away learners' frustration when something going wrong with the results.
No doubt you, as an ID, enjoy creative moments building e-learning. However, always reflect on what your learners think is creative, because this is one of the keys to their motivation to learn and, consequently, higher learning satisfaction level.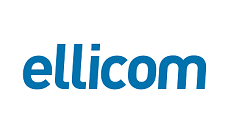 Our e-learning experts guide you through the initial analysis of your training needs to the drafting of your educational content.
Ellicom's studio is home to a multidisciplinary team of designers, illustrators, 3D modelers, videographers and other multimedia specialists. Launching an e-learning program or adding a module to your Learning Management System? Our experts are here to help.
Software :
e-doceo content manager LCMS
e-doceo content manager rapid learning
e-doceo learning manager LMS

More details of this expert