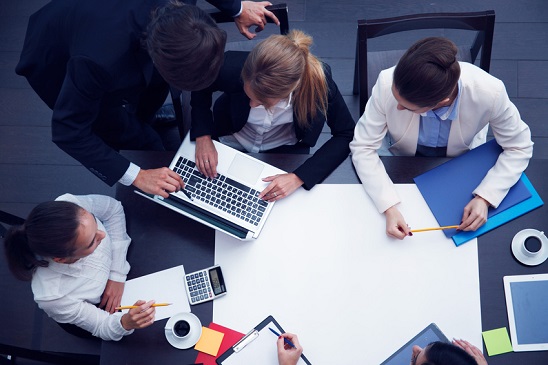 In your opinion, when did the migration of HR services to digital really commence? When do you see a generalisation of this digitalisation in companies?
In an increasingly competitive environment digitalisation has rapidly become a real financial issue. Within HR it is imposing itself progressively in many stages. Digitalisation often primarily affects the classic processes of HR administration, in effect, those which produce and use more paper - payslips, contracts, administration of absences, paid leave, professional salary documentation etc. These documents therefore benefit from direct integration into the information system.
Today we are witnessing an acceleration , especially with the so-called development HR processes such as performance management, performance reviews , recruitment, classical training or even online training. By 2020, we will be witnessing a massive shift to digitalisation, especially within HR services, in companies .

What are the benefits of this digitalisation short, medium and long term, for companies?

One of the first advantages linked to digitalisation will be savings in terms of costs. For example, digitalising an earnings statement makes it possible not only to reduce publishing costs , but also removes the postage. With the disappearance of manual procedures, companies will also benefit from gains in productivity. Digitalisation will also also improve communication between HR departments and employees of the company, reducing response times and allowing each employee to directly download all HR documents or certificates they may require.

When companies do not take the leap into digitalisation , what do you think are the reasons ?

There are often three reasons : First the scale of such a project may scare them, second, it poses the eternal question of return on investment, and finally the psychological aspects of the nature of HR documents come into play. When the decision is made, digitalisation has to start at a specific time and be planned, and the history of existing documents will only be able to be migrated accordingly. It must also be considered that the benefits often go well beyond merely financial. On the other hand, it is necessary to take into consideration the fact that one must first educate and reassure the employees of the company before implementing this project.

What are good positions to adopt and the right questions to ask for HR Directors, regarding the digitalisation when one is HR ? vis-a-vis this digitalisation?
HR digitalisation will help simplify and automate all HR administrative processes, online management of all documents and exchange between employee and the company. The ultimate goal is to enable better productivity and better quality of HR services and thus enhanced employee satisfaction.
The first questions a HR Director must have ask is what types of services he wants to improve or put in place ? What can enable both better employee satisfaction and greater concentration of HR on value-added tasks?
Remember also that a digitalisation project is built over time. It is not, therefore, necessary to implement everything in one go, but rather to build an evolving project. Finally, the choice of software solutions to support the digitalisation of HR strategy is essential and basic as it should respond to the challenges and business goals, to support its development and in the success of its projects.
To find out more about Payroll and HR deals, click here


Benoit Gruber
Director of Product Marketing
www.sage.com