Ellicom launched a brand new tool called the Learning Maturity Model (LMM). This unrivalled solution, which has been in development for over a year, was presented by Ellicom's Director of Learning Strategies, Patrick Duperré—the man who spearheaded its design.
The tool was unveiled at BrightLane in downtown Toronto to an audience of 60 human resources and training managers who took part in the presentation and the networking cocktail that followed.
"With training needs growing at breakneck speed, successfully adapting to them presents a major challenge for organizations," Mr. Duperré explained during his presentation. "To address this issue, Ellicom developed a new tool called the Learning Maturity Model ." The only one of its kind in the industry, the LMM is the first automated solution used to evaluate an organization's maturity level in terms of training.
Offered entirely online, the LMM allows you to assess your organization's performance in terms of learning management—particularly the technology used to develop your learning strategies.
Based on proven concepts and methodologies, the LMM is a flexible and effective diagnostic tool used to measure an organization's training maturity, operations, and performance. The LMM analysis is used to create a maturity profile for an organization, with recommendations presented in the form of short texts with illustrative graphics. These reports are designed to help you identify the most effective processes and actions to take in order to guarantee the success of your learning strategies.
For more details on the LMM, contact us at info@ellicom.com or visit our website at www.learningmaturity.com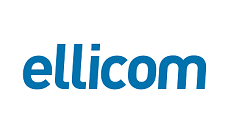 Our e-learning experts guide you through the initial analysis of your training needs to the drafting of your educational content.
Ellicomís studio is home to a multidisciplinary team of designers, illustrators, 3D modelers, videographers and other multimedia specialists. Launching an e-learning program or adding a module to your Learning Management System? Our experts are here to help.
Software :
e-doceo content manager LCMS
e-doceo content manager rapid learning
e-doceo learning manager LMS

More details of this expert