Press and News
Ellicom takes home an Octas!
Promutuel Insurance, together with Ellicom and Komuna Solutions, are the proud recipients of an OCTAS award in the "Human Capital" category for the implementation of its Outil de gestion des polices en assurance des entreprises et agricole (OGEA). The award was presented during the 30th edition of the OCTAS gala, which took place on June 2 at the Palais des congrès de Montréal.
The implementation of OGEA presented a challenge in terms of change management, since the tool brought about changes in employee roles and responsibilities, management structures, and work organization. To ensure success, Promutuel Insurance collaborated with Ellicom and Komuna Solutions to develop a training strategy and LMS known as CAMPUS.
"The success of the OGEA project is the result of teamwork and exceptional collaboration between our teams and those of Ellicom and Komuna Solutions. Thanks to the CAMPUS platform and training strategy, which includes gamification principles, employees were able to fully integrate their knowledge of the new tool. We are very proud of our efforts being recognized by Réseau ACTION TI!" says Guy Lecours, Promutuel's director of operations.
The OCTAS gala is organized every year by the Réseau ACTION TI to recognize the greatest achievements in Quebec's information technology industry.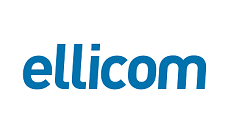 Our e-learning experts guide you through the initial analysis of your training needs to the drafting of your educational content.
Ellicom's studio is home to a multidisciplinary team of designers, illustrators, 3D modelers, videographers and other multimedia specialists. Launching an e-learning program or adding a module to your Learning Management System? Our experts are here to help.
Software :
e-doceo content manager LCMS
e-doceo content manager rapid learning
e-doceo learning manager LMS

More details of this expert