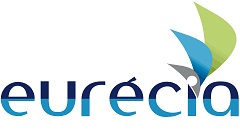 Eurécia
Eurécia
WBR = Without bsoco Rank : bsoco does not contain enough information on this software to evaluate it.
bsoco benchmark sheet
- advantages and disadvantages
- price positioning
- how easy it is to familiarise oneself with this software
- level of R&D
quality of support
- number of training days
- Other market indicators
Not available sheet
bsoco light sheet
- ranking
- community dynamics
- bsoco index evolution
Not available sheet
Description
EURECIA is an editor of HR management and operational employees' follow up in a SaaS mode since 2006. The offer consists of a series of five independent and complementary modules : Leaves & Vacations , Time & Activities, Expenses & Reports , Scheduled Resources , HR+ Pack and aims to make life easier for ALL employees of the company. EURECIA frees from the most binding administrative tasks and acts as a true facilitator in integrating all the transverse processes. Via the web services and other related software connectors ( ex: Sage , Cegid , ADP , SAP, Outlook , Google apps, MS Exhange ... ) EURECIA allows quick connection to the existing Information Systém. So the processes are managed in a more fluid way in particular thanks to the validation workflows . The benefits of being a 100% web-based solution , EURECIA requires no updating, no maintenance and is accessible 24/7 wherever you are and in a secure environment . Simple, effective and pragmatic EURECIA frees the companies from administrative (duties ?) chores to allow employees to focus on tasks with stronger added value .