Press and News
Expand your training space!
Deliver your training in a virtual classroom via audio and video conferencing. Several virtual training environments are available and configurable to adapt to your audience.

GET THE MOST OF THE SOLUTION
Benefit from the main features of an on-site training (PowerPoint presentation, questions/answers, etc.) without the usual costs.
Learners are trained in a way as interactive as on-site learning.
Participants connect via a standard web browser without prior installation.

Choose simulated reality to provide your e-training

e-doceo learning manager integrates a powerful tool for virtual classroom to enhance your e-training path. In a few minutes, learners are immersed in distance learning as alive as in face to face with the same presentation elements: paperboard, visual pointer, etc.
Your trainers conduct virtual classes in "full duplex" (full interaction between participants) or "one to many" (one person speaks to the others).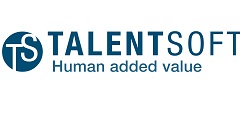 SkillCatch mobile application from Talentsoft gives anyone in a company the ability to capture an expertise or talent with their mobile device (smartphone or tablet), and deliver it easily in the form of structured micro-learning content.

Skillcatch is a user generated content application: learners will create and share quickly their own training resources.

SkillCatch's user generated content features allow companies to enrich their content library with powerful "on-the-job" resources, increase frequency of training and enhance user engagement.

SkillCatch special functionalities:
- Speech prompter
- Templates library
- Free MOOC
- Ability to publish on LCMS and LMS
- Available on Android and AppStore

More details of this software