Email, the prehistoric medium that is evolving at all speed!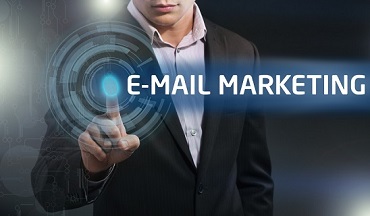 It is far from the Segmentation model - Edit the message - Send! - Finally... it COULD be a long way. Unfortunately, while many technologies emerge which accelerate the potential of our digital campaign, many marketeers obstinately remain in ancient models, based mainly on their intuition. This is not necessarily their fault as today programmatic marketing is still a dream that remains inaccessible, as the prerequisites for its deployment are difficult to attain. Just think of all the businesses that have wanted to step into the magical world of DMP – without always knowing the advantages it could bring.
Email, the prehistoric medium that is evolving at all speed!
When I meet current and prospective customers of our emailing agency I usually say there are no revolutions in the world of email marketing. We are faced with a mature medium, which has proven its worth and continues to do so. However, while there is no revolution, there are underlying trends and constant change. As a medium that combines both mass communication possibilities (both for finding new and keeping old customers) and very precise targeting (an email address can be the ultimate ID), email benefits from every evolution in strategies, superficially and at its heart.
Contextual mails
One of the most important developments is the use of context to display the mail. When we say context we mean mainly geolocation, time and the eventual opening of the mail. This speaks of direct context whereas info concerning the customer's life cycle is indirect context.
Regarding direct context, we notice that many platforms see the light of day, such as Reelevant.com, Realtime.email and Movableink.com, all of which allow users, with little effort, to use geolocation to display the nearest sales point, to customise according the the local weather, to change the content depending on product availability, to redirect users to an application or website, to retrieve the real-time status of a delivery or even display the latest news published on that site. When you stop to think about it, the possibilities are almost limitless.
What is interesting, is that the data collected through email can be used not only to customise your newsletter more specifically, but also for other media. Every time an email is opened (and every click) can be a gold mine telling you where and when your customers, both existing and prospective, consult the internet.
On indirect context (that is, indirect compared to email), it is other signals that you receive. This may be a recent purchase, behaviour on your website that gives you information about their needs or a score. Have you had this info for a long time? The difference is that now we must stop consolidating this data into large segments and instead use the power of conditional blocks in email. This is a follow-up command block if there is one in process, to offer an extended warrenty on a past purchase, to highlight the preferred way to contact customer service, the opening hours of the nearest point of sale or to highlight a product category for which a need was detected. The possibilities are vast. Now you have to act!


Jonathan Loriaux
CEO and Founder of Badsender.com
Infomercial - 08/30/2016