Press and News
HR Tech Europe 2014: what will the HR of tomorrow be?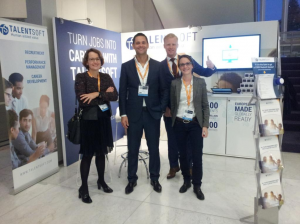 HR Tech Amsterdam is Europe's most important event on how software, technology systems and collaborative tools are bringing about change in the way people and organizations work.
Talentsoft attended this event in Amsterdam on October, 23rd and 24th. As usual, it was a great opportunity to talk with lots of HR experts on trends and the future of talent management.
These two days were really intense. Many conferences and workshops focused on the need to put people back at the center or HR processes. Transparency, individual autonomy, and empowerment being the basis for adapting to change and innovating.
In parallel, the traditional top/down organization, organized in silos, was efficient in an industrial, Taylorism-driven world, but stifles innovation in the new digital world.
There is a strong need to adapt organizational structures to these new challenges and to support decision making at all levels, not just at the top.
How information is shared and accessed was another key theme, with David McCandless, in his well-received Information is beautiful session, showcasing the power of data visualization. He demonstrated how visual tools can help all of us grasp complex concepts and trends.
This event was great and we hope to see you in 2015 for the next edition! More information
www.talentsoft.com/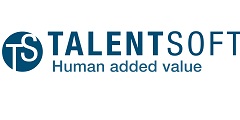 Talentsoft is the European leader for cloud-based Talent Management software. Its complete Talent Management application provides concrete results in recruiting, performance, career development, learning, as well as compensation management. With Talentsoft recruiting, use all channels to acquire new talent and discover 360° recruiting.

Talentsoft recruiting solution fi¬ts all your recruiting needs. Whether you are struggling to attract top talents, managing the recruiting workload or opening career opportunities internally, Talentsoft has the answer for you.

- Detect key talents with matching and scoring of applicants;
- Strengthen employer branding;
- Involve managers in recruiting process decision making;
- Manage internal mobility and recruiting on a single platform.

More details of this software