Responsive Solutions to support Compliance Officers and Learners in real time
Regardless of whether companies are dealing with statutory or in-house regulations, they are not only responsible for making sure their employees are compliant, but also for offering them reliable and efficient training. With its Compliance Suite, IMC AG is now able to offer a comprehensive solution that has been especially developed for companies of any size or industry to manage their regulatory compliance training measures. Besides offering learning content on compliance topics, the IMC Compliance Suite is also able to lead users and administrators through compliance learning processes. The powerful tool is adaptable to different roles and meets the requirements of both compliance officers and employees.

IMC AG presents a range of standard compliance courses for a variety of industries but also offers sector-specific content for the pharmaceutical, financial and banking industries. IMC will present their new solution at this year's CeBIT at the Scheer Group stand D34 in hall 5.

Compliance officers often face the challenge of having to quickly implement compliance training according to the latest legal requirements. The new IMC compliance solution offers an intuitive user interface to provide compliance officers with the information and process support they need to work at maximum efficiency. Thanks to target group differentiation, only relevant employees are targeted for training, i.e. those employees who need further training or re-certification. The relevant target group is automatically provided with the compliance content and then the compliance officer can check, in real time, whether a course has been successfully completed. This overview of the courses and learners makes it easy to see at a glance whether "employees" are still compliant.

The courses as well as the specific structure of training content can easily be expanded or modified and, thanks to the test and feedback function, it's easy for the compliance officer to continuously monitor all training units to ensure that they are as effective as possible.For maximum flexibility, the IMC Compliance Suite is available as a classic on premise or as a cloud-based option (as SaaS). It is also fully responsive and designed to be run on desktop PCs, tablets and smartphones.

For more information please visit our Website.
About IMC:
IMC is an international leading full-service provider for digital learning. The product and service portfolio ranges from bespoke e-learning content, authoring and publishing solutions to learning and talent management suites. Multimedia and video productions as well as business process guidance and compliance solutions are also an integral part of IMC´s offering. Worldwide, IMC´s all-embracing technologies and services support more than 1,000 companies, public institutions and educational establishments of all sizes and in all secto rs in the planning, developing and implementing of mature HR development strategies. On the MOOC (Massive Open Online Courses) platform www.opencourseworld.com, interested parties from students to managers benefit from free publically available academic teaching.

The company has its headquarters in Saarbruecken, branches in Munich and Freiburg and subsidiaries in Australia (Melbourne), Great Britain (London), Austria (Graz), Romania (Sibiu), Switzerland (Zurich) and in the USA (Phoenix). IMC is also represented with partner offices in numerous other countries.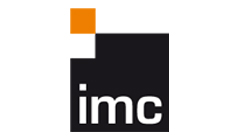 The Learning Suite, IMC's learning management system, is the solution for the planning, management, implementation and control of your learning processes. Europe's leading learning management system enables the detailed depiction of company-specific learning processes and structures regardless of industry and size of the company, ensures tailor-made and cost-effective further training for the target groups in accordance with the organisational goals and, using innovative technology, guarantees a high level of long-term information and performance for your staff.

"The super-friendly user interface and numerous layers of flexibility make for a robust solution." - David Wentworth, Senior Learning Analysts, Brandon Hall
More details of this software