New compliance e-learning courses to help organisations meet regulatory demands.
IMC Learning, a provider for bespoke e-learning content, learning management and compliance solutions, will launch a new range of compliance training courses at the Learning Technologies exhibition on 28th – 29th January, 2015.

Many banks and financial institutions have been faced with significant changes in the powers and expectations of regulatory bodies such as the FCA (Financial Conduct Authority), and Learning & Development (L&D) as well as Compliance officers are feeling the pressure to introduce compliance training which will effect true behavioural and cultural changes in their organisations, rather than just the standard tick box exercise. In response to this need for modern, engaging and portable compliance e-learning, IMC has created a comprehensive range of e-learning modules, called 'Compliance Essentials', to cover core key topics such as Bribery & Corruption, Anti-Money Laundering, Data Protection, Information Security and Market Abuse. The Compliance Essentials package comprises six 20 to 30 minute courses with a separate assessment to test the application of the rules. An audit trail provides details of learner progress. The courses can be used off-the-shelf or cost-effectively tailored to include references to a client's own policies, procedures, branding and even a message from their CEO. The modules are compatible with IMC's Learning Management System or any SCORM compliant LMS.

IMC Director Dirk Thissen explains, "Recent global events such as the banking crisis and high profile breaches of data and information security have prompted new, industry-wide regulations on employee behaviour and L&D responsibilities here in the UK. The threat of large fines, criminal charges and reputational demand is significant and real." In addition to the new product launch, IMC UK will also be releasing a whitepaper entitled, "The carrot or the stick? Why companies should focus on the rewards of compliance training". This whitepaper will be featured as part of the Towards Maturity Ambassador Trail at the event, a free map of resources and conversations provided by industry thought leaders and designed to inspire delegates to create top performing learning organisations. The whitepaper will also be available to download after Learning Technologies by visiting www.im-c.co.uk.

Thissen adds, "Compliance needs to be part of business as usual and training should aim to make people consider the compliance implications of their actions as an automatic response. But we also appreciate the added pressures on L&D departments in the wake of these latest regulatory updates. Our goal was to create a ready-to-go and cost-effective package designed to change staff behaviour and to ensure that organisations can easily meet their compliance training requirements. The beauty of this package is that it is an off-the-shelf offering designed to be easily distributed via our compliance focused LMS – all the L&D requirements have already been carefully considered and catered for within the one solution. "
Visit IMC at Learning Technologies, Olympia 2, Booth 43. Make your individual appointment now.

About Learning Technologies:
With over 7,000 visitors, 150 free L&D seminars and 250 exhibitors, Learning Technologies is Europe's leading showcase of the latest learning technologies, innovation and best practice in the workplace learning sphere.

About IMC:
IMC is an international leading full-service provider for digital learning. The product and service portfolio ranges from bespoke e-learning content, authoring and publishing solutions to learning and talent management suites. Multimedia and video productions as well as business process guidance and compliance solutions are also an integral part of IMC´s offering.
The company has its headquarters in Saarbruecken, branches in Munich and Freiburg and subsidiaries in Australia (Melbourne), Great Britain (London), Austria (Graz), Romania (Sibiu), Switzerland (Zurich) and in the USA (Phoenix). IMC is also represented with partner offices in numerous other countries.
http://www.im-c.at/en/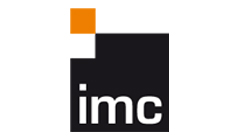 The Learning Suite, IMC's learning management system, is the solution for the planning, management, implementation and control of your learning processes. Europe's leading learning management system enables the detailed depiction of company-specific learning processes and structures regardless of industry and size of the company, ensures tailor-made and cost-effective further training for the target groups in accordance with the organisational goals and, using innovative technology, guarantees a high level of long-term information and performance for your staff.

"The super-friendly user interface and numerous layers of flexibility make for a robust solution." - David Wentworth, Senior Learning Analysts, Brandon Hall
More details of this software