Press and News
IMC wins eLearning AWARD 2015 in the category "conception"
IMC and Lafarge are honored to have been awarded the coveted award for their gamification approach at didacta in Hannover
"Motivate your learners by letting them play!": This is the message IMC and Lafarge put forward that convinced the jurors, and thanks to their innovative approach, the two partners managed to take home the eLearning AWARD 2015 in the "conception" category.
Lafarge is a leading global manufacturer of building materials – a company which is conscious that as natural resources become scarcer, the importance of using sustainable building materials increases. With their new online training, Lafarge wanted to make its employees aware of sustainability issues and keep them informed about the advantages of concrete. For the implementation of the project, Lafarge chose IMC as their partner. The two companies already had a history of successfully implementing e-learning projects together and, this time, the result of their cooperation was to be a visually appealing web-based training with responsive design.

The approach of this online training, however, was fundamentally different from mainstream productions. It shows that thanks to the clever use of gamification elements, the final assessment doesn't necessarily have to be a chore for the learner; it can even be a reward! In the graphically appealing "Quiz Palace", learners answer questions against the clock and compete with each other in a friendly competition. The winners are also able to be nominated and honored on a monthly, weekly or yearly basis which ensures a high level of learning motivation as well as the sustainability of the training.

Since 2008, the eLearning AWARD has honored state-of-the-Art-Projects in around 25 different categories. The award is conferred at didacta in Hannover each year. With 750 exhibitors each year didacta is the biggest education fair in Europe.

For more information about the project, watch the following video.

For more information please visit us at: www.im-c.com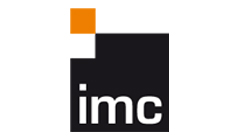 The Learning Suite, IMC's learning management system, is the solution for the planning, management, implementation and control of your learning processes. Europe's leading learning management system enables the detailed depiction of company-specific learning processes and structures regardless of industry and size of the company, ensures tailor-made and cost-effective further training for the target groups in accordance with the organisational goals and, using innovative technology, guarantees a high level of long-term information and performance for your staff.

"The super-friendly user interface and numerous layers of flexibility make for a robust solution." - David Wentworth, Senior Learning Analysts, Brandon Hall
More details of this software