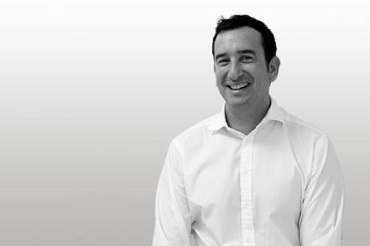 bsoco: Could you describe your Company?
Nicolas Weiss: Welcome Real Time is part of the Collinson Group, a global leader in shaping and influencing customer behaviour to drive revenue and add value for our clients.
Through our range of proven and innovative banking and payment based loyalty solutions, we help organisations run real-time loyalty and marketing programmes leading to improved customer satisfaction, retention and profitability.
Focused exclusively on adding value and creating loyalty throughout banking and payment eco systems, our solutions deliver substantial benefits because we help our clients to drive engagement, maximise revenue from existing customers, and create a powerful proposition that helps to attract new ones.
Our unique knowledge of payment based loyalty, real-time burn & earn at the point of sale, and understanding of best practice delivers a powerful insight helping clients understand more about their customers resulting in better informed decisions and more successful marketing campaigns.
Welcome Real Time has the flexibility to provide the business model best suited to the client, from a managed service to an onsite solution, and we have developed and implemented our unique and award winning payment based solutions for the banking and payment industry across the 5 continents, for over 20 clients, reaching over 100 million customers and over 1 million merchants.
bsoco: Could you tell us more about the best practices for a successful project management?
Nicolas Weiss: To ensure our clients are satisfied, Welcome Real Time dedicates a team of professionals during the duration of their projects.
The team consists of a Project Manager and a Solution Architect who deliver a solution specified and integrated accordingly to our clients' architecture, network and security needs.
As we believe project management is at the heart of our clients relationship, our project managers support our clients during and after the implementation of our solutions.
Our teams follow the CMMI level 3 methodology for clients' projects or the Agile methodology for products development.
At Welcome Real Time, best practices in project management have been developed over time. Those successful practices are related to our core business and are based on:
-Business Requirements Analysis
- Assistance in defining the client's business requirements through up to three face-to-face workshops
- Mapping of these business requirements with XLS software functionalities
- Definition of XLS software integration and customization requirements
- Definition of deliverables
- Preparation of the XLS Business Requirement Document
- Guidance in the global project kick-off meeting with the client and the project stakeholders
- Project schedule preparation, including all Welcome's development tasks and dependencies with the project stakeholders and client
- Weekly project review call with the project team (internal and external)
- Face-to-face meetings with the client and project stakeholders (one day every two months).
- Weekly project status reporting, including XLS delivery status and actions log
- Monthly project status reporting, including XLS delivery status, risk and actions log and forecast of planned activities
bsoco: Your solution is available in Saas. What benefits would your software bring to your clients?
Nicolas Weiss: At Store offers innovative & powerful marketing capabilities to merchants through their point-of-sale payment system (standalone terminals, mPOS or integrated cash-registers). At Store triggers targeted offers to shoppers from transactional & behavioral data analysis and democratizes promotional & marketing tools that were traditionally reserved to large retail chains and online merchants.
In the Saas...
The solution is hosted by best-in-class data center (in partnership with a global leader in cloud infrastructure) It offers a cost effective model with a quick time-to-market and seamless integration with the payment acquiring environment. It supports multiple languages and currencies, allows to manage customer IDs and tokenized card numbers and provides a white-label portals allowing merchants' and loyalty operator personalization. Finally, the Saas platform is scalable able to support volumes growth up to millions of daily transactions.
bsoco: Which markets is Welcome Real Time serving with its solutions?
Nicolas Weiss: Welcome Real Time covers all aspects of banking and payment based loyalty solutions across the financial services market, including:
- Card Issuers
- Retail Banks
- Issuers and Acquirers
- Processors
We understand the market's challenges and are able to help our clients address them.
Our solutions are designed to make the ongoing management of loyalty programmes as easy as possible.
Whether our clients have an existing loyalty programme that needs to be enhanced or are seeking to offer a new innovative experience to their customers, our expertise and proven technology will support and deliver an effective solution.
With nearly 20 years experience in the loyalty solutions market, we can draw upon our team of experts who are entirely dedicated to the design, development and successful implementation of the chosen solutions. In addition we have a network of partners who we work with for specialist support to make sure our clients get the right solution for their business.
bsoco: Thank you for your answers.