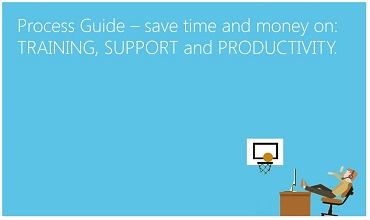 bsoco: How do you see the present and the future of e-learning market?
Greg Blackburn: Gamification is one 2015's trends that is here to stay. We observe currently that Gamification is increasingly being integrated into Learning Management Systems (LMS). We are pleased to see that motivational elements such as gaming items and/or achievement badges, which we summarise under the term 'gamification', are gradually finding their way into e-learning and can certainly be considered as a long-term trend. Consequently IMC is continuously working to optimise and seamlessly integrate interesting and appealing gamification elements to enrich the overall user's learning experience.
We are also witnessing changes in the learning patterns of professionals; subsequently learning analytics is playing a more important role. For this group of users IMC's learning technology can help adapt educational programs according to users' changing learning habits. As these individuals comfortably learning after hours on the sofa, using a tablet seem to have different requirements than those who are solving short quizzes and knowledge tests on their smartphone.
With the Internet of Things playing an increasing role we can also see that Electronic Performance Support Systems (EPSS) will be of great interest as these provide users with help when they need it, e.g. when they have to work on different machines in a production process and, with more processes being automated in the future this will be a great help to any business and its employees.
Of interest to employers is getting the best 'bang for their buck' when it comes to training their employees. Research on how people learn shows us that 80% of what is learnt in a typical formal training course is lost after 30 days back on the job. However, with IMC's EPSS, Process Guide, which provides context sensitive help, employers can offset some of the challenges in their employees' learning recall if used as follow-up performance support for the on-the-job application phase. Performance Support tools will reinforce training to increase retention the support the transfer of skills in one convenient, user-friendly and relevant application.

You can learn more by joining our webinar on "How to save money by switching to real time performance support," which will be held in English on the 29th July at 12.30 pm GMT. We would love to welcome Bsoco's readers to this free event!

bsoco: What enables cloud computing software providers?
Greg Blackburn: Cloud computing enables software providers like IMC to give clients flexible access to their solutions. Software as a Service (SaaS) solutions may, for instance, be an alternative for small to medium-sized companies deciding on whether to purchasing expensive hardware and/or software or not; as there is no need for on-site server installations and costly ongoing IT support.
IMC is the largest learning cloud partner of Microsoft with over 120 cloud instances running in the Microsoft Azure cloud globally. Using the Azure Cloud IMC is relying on a competent long-term partner to deliver high system uptimes and data security. Microsoft is launching a German cloud and offers cloud services from dedicated data centres based in Germany as well as global data hosting centres in Europe (e.g. Amsterdam or Dublin). Our Learning Management System (LMS) is Azure Certified, meaning the solution has been carefully vetted for compatibility with Azure. And, Microsoft supports the international standard for data security in the cloud "ISO/IEC 27018" for robust system security and data privacy.
Both the Learning Management System, IMC Learning Suite, and the Electronic Performance Support System, IMC Process Guide, are available as cloud solutions. IMC Teach, a free of charge cloud service, also in the cloud combines the authoring software for the creation of learning content and the learning platform.
bsoco: Which change have you seen on the LMS market?
Greg Blackburn: The industry is evolving with cloud-based hosting, social learning, games, mobile learning and big data, all being recent trends. Some interesting changes in the market is the focus on developing community-based learning exchanges where courses and course content is managed by learners and user-generated content can be rated, recommended, and shared. Also of interest is the area of personalised learning. The focus here lies pretty much on personalisation, making the learning experience as individual as possible. This is not only related to the actual design of courses but the entire look and feel of the Learning Management System from the user's perspective.
Learners want an intuitive, easy-of-use system, so they don't get lost. They need specifically classified learning content that is highly adapted for their particular roles, learning history and individual goals. Learners' personal preferences are analysed using learning analytics, gamification elements are included for more fun/engagement and even performance support tools are included to guide users through their day-to-day activities once they return from a training course. We are seeing that providers are striving to develop more sophisticated systems that will be able to provide completely different personalised learning spaces, are a lot more intelligent and learner-centred, where learners will be able to choose their own learning path, pace of instruction, and select content important to them.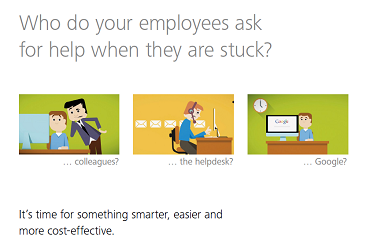 bsoco: You are a strong provider in Germany. Have you an international strategy in the near future?
Greg Blackburn: IMC has been built on a strong history of innovation and is now a global leader in the empowerment and provisioning of learning technologies and practices. Our vision is to 'empower learners with a Personal Learning Environment for life long digital learning'. With this in mind our approach is to best understand the learner's requirements at each level, whether that be from the point of view of a learner being general staff in the field or central administration staff (managers) needing to learn about content creation and administration. This philosophical approach is incorporated across our people and how they work and interact, our process and how we manage and deliver our solutions and how they are implemented and put in to practice.
I agree we are particularly well known in the German speaking countries, this is in some respect due to our heritage. It has always been our aim, though, to be internationally renowned for our learning technologies and services, as we are passionate about creating and supporting innovative and reliable learning solutions that put our clients at the forefront of learning & development. We have had great success in Asia Pacific and award wins such as Brandon Hall Silver Award or top rankings with leading international analysts demonstrate that IMC has established itself as a leading international player.
We now have over 230 staff and have several offices around the world, such as Australia, USA, Romania, UK and Singapore. Today IMC's solutions are used globally by over five million users and more than a thousand organisations. With twenty years' of experience we are a trusted vendor that offers German engineering and international coverage at the highest level.
We strive for innovation in our products and services and to grow our market share, globally. My role in particular is to develop strategic partnerships and alliances to achieve this outcome. So it is definitely our aim to grow the global business and for that we are organising events regularly, like our free Process Guide webinar mentioned above.
bsoco: Thank you for your answers.
Publisher press
> 01/12/2017 - Education as the greatest asset: IMC invests in Africa

> 19/10/2017 - IMC and ZEISS win again: Brandon Hall Gold Award

> 17/04/2017 - Performance nuggets: relevant, flexible, rich in variety

> 27/03/2017 - Licenced to win: Serious Game training in secret agent style wins over jury at the eLearning Journal

> 21/03/2017 - Library of interactive and entertaining soft skill trainings expands IMC´s portfolio

> 17/02/2017 - Next-Lab project: the continuation of the Go-Lab success story

> 06/02/2017 - New, free e-book by IMC presents an instruction manual on gamification

> 16/12/2016 - IMC's performance support system is awarded the grade "Excellent"

> 30/11/2016 - IMC publishes free online diagnostic tests and bridging courses in 'Numeracy' and 'English Literacy'

> 29/08/2016 - IMC opens subsidiary in Singapore

> 24/08/2016 - IMC receives international e-learning recognition

> 21/07/2016 - Interview (e-learning): Greg Blackburn, an e-learning researcher and writer

> 13/06/2016 - IMC recognised as one of the leading providers for cloud solutions

> 08/06/2016 - International research project DEVELOP for career planning and career development officially launched

> 01/06/2016 - IMC publishes latest versions of its learning technologies

> 24/05/2016 - Once again IMC receives international recognition as an e-learning provider

> 23/03/2016 - Interactive training video for hospitality industry wins judges over

> 18/02/2016 - IMC listed successfully as a services provider for U.S. government agencies

> 12/02/2016 - IMC Learning Suite again among Top 10 Learning Management Systems

> 21/01/2016 - IMC successfully attains the ISO 27001 certification

> 18/12/2015 - More fun while learning, more success at work – IMC presents Innovation Pack 6

> 14/12/2015 - Learning Technologies 2016: Gamification, Mobile Learning and Learning Analytics are IMC's key topics in 2016

> 04/12/2015 - Eppendorf AG is implementing a digital further education plan for external target groups

> 30/11/2015 - IMC seals partnership deal for a nationwide Blended Learning project in Singapore

> 16/11/2015 - BSH introduces digital training for its global customer service team

> 22/10/2015 - IMC is among the top 20 gamification providers in the world

> 05/10/2015 - LMS for successful compliance management

> 25/09/2015 - Latest IMC whitepaper: How can organisations cut helpdesk costs by 40 percent

> 22/09/2015 - IMC is launching "IMC Teach" – a free cloud-based service

> 16/09/2015 - IMC and ZEISS awarded with Brandon Hall Silver Award

> 18/08/2015 - For the third time IMC has been selected as one of the Top 20 Learning Portal Companies

> 29/07/2015 - IMC launches online calculator to help organisations determine savings by switching to real time learning support

> 08/07/2015 - Hager's rich and varied training strategy provides learners with a "not only… but also" option

> 30/06/2015 - IMC presents new features for its leading e-learning products

> 16/06/2015 - Learning more about sustainable water management via an online game

> 01/06/2015 - IMC develops further training concept with Munich-based private bank

> 20/05/2015 - Go-Lab project wins in the second round of the TELL US Award for innovative learning products

> 14/05/2015 - Process Guidance suite, a 'GPS for software' to be demonstrated by IMC at Learning Technologies summer forum

> 21/04/2015 - Racing and Wagering Western Australia is onTrack

> 08/04/2015 - Two-time winner: IMC Learning Suite

> 03/04/2015 - Learn what you want, where you want and when you want!

> 18/03/2015 - IMC AG extends Compliance Offering

> 11/03/2015 - IMC wins eLearning AWARD 2015 in the category "conception"

> 02/03/2015 - IMC is awarded Microsoft silver cloud platform competency

> 25/02/2015 - CeBIT 2015: responsive solutions for the digital transformation of companies

> 17/02/2015 - Game-based learning – playing games in work hours

> 04/02/2015 - Top 10 for IMC Learning Suite in latest 2015 Top 50 LMS ranking

> 20/01/2015 - Discover the diversity of logistics with eVideo 2.0

> 13/01/2015 - Innovative IMC software solution will be used for Austrian citizenship test

> 06/01/2015 - IMC to launch interactive 'Compliance Essentials' package at Learning Technologies

> 22/12/2014 - Learning based on Continuity: open, social and convenient, even in complex business environments

> 17/12/2014 - These geography lessons are anything but boring!

> 15/12/2014 - IMC and BSIP eLearning partner up to provide unique, interactive software training

> 04/12/2014 - SPOC on Business Process Management Discipline™ released

> 24/11/2014 - IMC and BSIP eLearning partner up to provide unique, interactive software training

> 30/10/2014 - Business Process Guidance in your Organisation – now just one click away

> 06/10/2014 - Free Compliance MOOC

> 10/09/2014 - TrainingIndustry.com release the 2014 Top 20 Learning Portal Companies

> 02/09/2014 - Guide users through complex business processes quickly and accurately

> 01/04/2014 - From ALPLA to ZEISS: IMC Content Studio enthuses more and more customers

> 05/12/2013 - Learning Portal Companies Award

> 26/11/2013 - IMC Learning Solution on innovation course

> 25/11/2013 - Interview (e-learning) : Martin Kallenborn, Marketing Manager of IMC AG, answers our questions