Press and News
Interview (e-learning) - Hugues Foltz, manager e-doceo Canada, answers our questions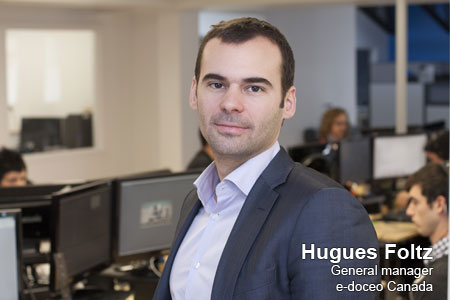 bsoco : What is the purpose of e-doceo?
Hugues Foltz : e-doceo offers a complete range of software dedicated to the design, management and dissemination of e-learning and blended learning, and provides tailored support at all stages of the process. The success of e-doceo is based on the performance and simplicity of our software and the quality of the related services. The software and services are designed to meet the needs of corporate, institutional and educational clients, combining technological innovation with instructional expertise. Founded in 2002, e-doceo now boasts an enviable international presence based on a franchise system, which includes e-doceo Canada.
bsoco : What's your take on e-learning and the evolution of practices?
Hugues Foltz : E-learning is an important and timely issue, especially in the context of an aging population, which causes labour shortages. It is gaining a lot of ground, becoming increasingly integrated into the learning strategies of organizations, and is seen these days as an important complementary tool. HR managers and training officers who have not yet integrated e-learning into their structures are aware of the role it can—and must—play. Nowadays, the question is no longer whether we should be using e-learning, but rather how we can optimize the use of digital technologies in our training strategies to make them more efficient.
bsoco : Your software solutions are available as SaaS. What are the benefits for your clients?
Hugues Foltz : The SaaS model allows clients to use software without having to purchase it. This has several advantages. First, it is a turnkey rental solution that includes technical support, updates and hosting. The deployment environment is familiar and controlled, it takes less time, and updates are seamless. This practical aspect removes the burden of managing a large infrastructure. Second, our customers only pay for what they use, so this financial advantage allows organizations of all sizes to use our products. I would also add safe and reliable computing to the list. We offer our users a highly secure cloud solution, which is often much more secure than their own infrastructure.
bsoco : What are the next steps for e-doceo in the coming years?
Hugues Foltz : First, our clear intention is to strengthen the presence of e-doceo in the Canadian market. Our group has major ambitions, both in France, where the company is headquartered, and elsewhere in the world where we continue to gain market share. The e-doceo group is already present in 11 countries and continues to expand internationally. By 2016, we expect to be present in 15 countries and pass 200 employees.
bsoco : Thank you !
www.e-doceo.net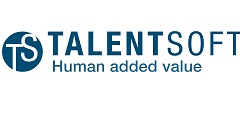 Talentsoft is the European leader for cloud-based Talent Management software. Its LCMS (Learning Content Management System) allows companies to create blended learning courses, mixing instructor-led training kits with e-learning resources (scripted e-learning, rapid learning, micro learning, video learning), that can be used on any device (PC, tablets and smartphones).

Training teams can also store, organize and share all of their training documents, whether they were created or not in the LCMS (PowerPoint, Word document and other e-learning contents from other solutions). Finally, our LCMS gives the possibility to support content production thanks to collaborative functionalities, by assigning rights and tasks to every project member and controlling budgets and calendars.

Our LCMS exists as a local application (for off-line content creation) but also online. Indeed, we offer an advanced web edition tool enabling companies to create, enrich and manage their training resources directly online and thus, recycle contents easily and industrialize production in order to boost their performance.
More details of this software