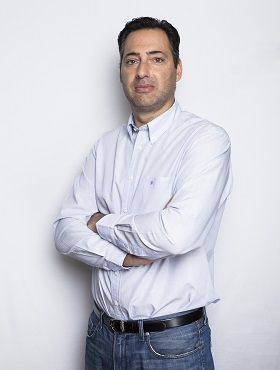 bsoco: Could you please briefly introduce your company?
Ibrahim Jabary: Gamelearn is a game-based learning platform for corporate training. A pioneer in the creation and distribution of video games solutions for soft skills development, Gamelearn is specialized in talent management and its training offered already covers virtually 90% of the skills demanded by companies.
Each of the products developed by Gamelearn perfectly combines these three elements:
1/ Highest quality content, equivalent to a two-day classroom course, with a practical approach, enabling the participant to implement the knowledge learned.
2/ Gamification techniques aimed at improving the engagement of the participant, increasing their motivation to make the learning experience both a personal and collective challenge.
3/ An advanced simulator representing situations similar to those in real life. In this way, users can practice everything they learn whilst receiving personalized feedback with tips for improving.
In short, Gamelearn emerges as the solution to the dropout problem of traditional e-learning: according to Forrester Research, only 30% of students that begin an online course go on to complete it. A fact that is a consequence of the other great problem of e-learning: the low quality of its contents.
bsoco: As an expert of e-learning, what kind of advice would you give to someone who wants to start a project like this?
Ibrahim Jabary: That the content is the key. I would recommend to them that they focus on the content that they offer to their employees. Before starting any e-learning training initiative, they have the responsibility to research the profiles of the employees within the company:
- Know their interests
- Discover their needs
- Learn from their ambitions
- Discover how to make them grow and develop in their jobs
- Know what really motivates them

Subsequently, they have to connect that training in a way that fulfills their needs, that is, offer quality content. The problem is that often HR managers consider their e-learning initiatives to already offer quality content, when in reality it bores employees and fails to motivate them. However, the fault does not lay with the e-learning format, but in the quality of the content on offer.
Their objective should be to stop selling a service and start selling content, incorporating a new format that allows for the development of quality content; that is practical, useful and applicable in the real world.
bsoco: Who exactly would your customers be?
Ibrahim Jabary: After creating the first serious game for the development of professional skills, Gamelearn has continued to innovate by creating the first game-based learning platform on the market. Thanks to the characteristics of the platform itself, its implementation is simple, flexible and quick; the company can choose whether to do the training through Gamelearn's online platform or integrate it within their LMS.
So, with the launch of this platform, Gamelearn has managed to make skills training through video games more accessible to all companies worldwide.
In addition, we have specialized in the development of soft skills, that is, skills that are utilized in any profession. We avoid definitions, models and theories and instead include useful and practical content (as a set of tools, techniques and applicable strategies), placed within an advanced simulator.
In this way, any professional may benefit from our training regardless of their area of specialization, since we help improve over 25 skills that are common in any profession: negotiation, leadership, time management, effective communication, conflict resolution…
Video games become the perfect solution for the Millennial generation, while in older profiles, the game and the competitive nature generate increased motivation in the participant, raising their level of engagement with the training.
bsoco: Gamelearn is present in many countries, could you compare the markets?
Ibrahim Jabary: The employee engagement in e-learning is a major concern and one of the main challenges facing HR managers worldwide. The traditional e-learning is not effective and this means a huge cost for any company, which additionally ends up having an impact on the image and motivation of the Training and Development departments.
And the consequences of NO employee engagement are:
- There is no commitment.
- Postponed tasks keep growing in number.
- Deadlines are not met.
- Objectives are not achieved.
- Performance lowers.
- Frustration drastically increases.
- Stress grows.

Is traditional e-learning actually effective? This is our fundamental concern.
Getting your employees to enjoy your online training again is not a simple task, it is a huge challenge. But the solution is generally always the same regardless of country. There are certain actions and processes that can help: Investigating, asking and finding out about the interests and needs of your employees; offering quality, practical and useful content; providing a safe learning environments; offering a free training where it is the employee that makes the decision to learn; incorporating new formats in response to the technological revolution that we are currently experiencing…
bsoco: How do you see the present and the future of e-learning market?
Ibrahim Jabary: E-learning emerged as the solution to the problems of traditional training (high costs, infrastructure, lack of availability of employees...). However, the full potential offered by the format has not yet been fully exploited, as shown by its high dropout rates.
And the Millennials have changed the rules of the game. We are talking about a generation radically different from previous ones. They have their own priorities: they are online,, impatient, players, transparent, are accustomed to multitasking...
After analyzing this new situation, the e-learning market has to respond to these needs:
- Connect training to the professional and the personal life.
- Create new learning spaces: in which the the training can be undertaken at the learner's convenience and wherever they want (multi-device).
- Generate a technological environment: interactive, personalized, updated and real-time.
- Turn e-learning into a social, useful and collaborative experience.

For these reasons, new methodologies have emerged, seeking to guarantee a more effective learning and solve the dropout problem of traditional e-learning. And these methodologies are on track to dominate the market in the coming years.
This is confirmed by a recent study by Ambient Insight, which places game-based learning as the trend in training with the highest growth rate in the next five years, at 22%, ahead of other formats such as simulators (17%), Mobile learning (7%) or e-learning itself, which is predicted to decline by 7%.
I continue to see the future of training to lay in video games. And now more than ever. That is why, at Gamelearn, we will continue to bet on innovation and revolutionizing our approach to training, perfecting our platform and preparing new products to continue offering the best catalog in the development of soft skills on the market.
bsoco: Thank you for the answers.
https://game-learn.com