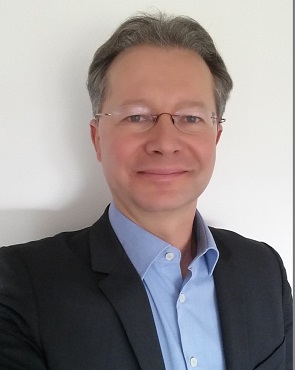 bsoco: Could you please briefly introduce your company?
Pierre Kergall: Based in the Silicon Valley, Expertus is a fast growing, global company with operations in the U.S., Europe and India. We are recognized as the most innovative company in the world of enterprise learning systems today. 100% SaaS and focused on Learning, our LMS, ExpertusONE, was built from the ground up leveraging over 10-years experience providing user, administration and technology support on enterprise learning systems to major corporations. We designed ExpertusONE to overcome the limitations and weaknesses of legacy systems, while providing next-generation learning technology out-of-the-box.
Our customers are companies seeking to upgrade from legacy or embrace next-generation learning for their employees, customers, partners and sales communities. They are leading companies such as Siemens, Tesla Motors, Uber, Cisco Systems, Stanley Black & Decker and Tibco.

bsoco: As an LMS expert, what kind of advice would you give to someone who is looking to choose a new learning management system?
Pierre Kergall: Choosing the right LMS is probably the most structuring decision of any learning initiative: The LMS is the backbone, the core component of the learning infrastructure. Someone who wants to start an LMS project will look for core LMS features (course/class management, scheduling, content management, etc.), and will also look out for behind the scenes complexity of big catalog, user groups and manual business rules. Next generation LMS systems simplify approaches to handling complexity, while still providing breadth and depth of functionality.
Also, make sure the system is designed around the user experience. Whether users will be employees, sales people, customers or partners, their experience must be easy, intuitive and seamless across devices (PC, tablets, smartphones). If they find the user interface complex or cluttered, they just will not use it. Choose an LMS that looks like the web and requires a limited number of clicks to search, find and take training. Make sure the experience is engaging and social, with mobile-ready content and built-in features such as discussion forums, chats, blogs and gamification. And, ensure you can track all data at the back end, using xAPI, to gain a dynamic view on users' formal/informal learning.

Finally, choose an open platform that can easily interface and talk to other systems (HRIS, Talent, ERP, Social Networks, etc.). Look for systems built on the newest technology available, with extensive API libraries, and built-in integrations with HR or CRM systems such as Salesforce.com.
bsoco: How would you characterize your software solution?
Pierre Kergall: ExpertusONE is the first enterprise LMS system built organically in the cloud. We placed rapidity of change at the core of our LMS architecture and functional design – agile, flexible, adaptable and scalable. ExpertusONE was designed based on key principles: Bring the user into perspective; magnify product usability; expand on collaboration as an integral part of learning; simplify approaches; streamline roles and privileges; and serve content in all forms and factors. ExpertusONE acts as the hub of a dynamic, next-gen learning ecosystem − so employees, partners and customers can instantly find, use and share all learning and knowledge resources.
ExpertusONE supports all core LMS features (course/resource/catalog/content management, curriculum, learning plans & certifications, compliance management, surveys/assessments, registration), as well as all advanced Learning features (mobile, collaboration, social learning, eCommerce, virtual conferencing, xAPI/LRS and gamification).

bsoco: What development methodologies do you use? And what is the next step?
Pierre Kergall: We use the Agile development methodology, taking customer and market feedback and continuously developing ExpertusONE. All enhancement / app modification requests received from our customers are tracked, prioritized and added to the Roadmap.
This roadmap is defined based on the criticality of the feature, strong business use case to back-up the requirement and impact on the user experience. For 2015, we primarily focus on advancing the event management, competency, informal training, and analytics portions of ExpertusONE. In addition, innovative enhancements to mobile, reporting, the user experience, and administrative workflows will be also released.
bsoco: Thank you very much for your answers.