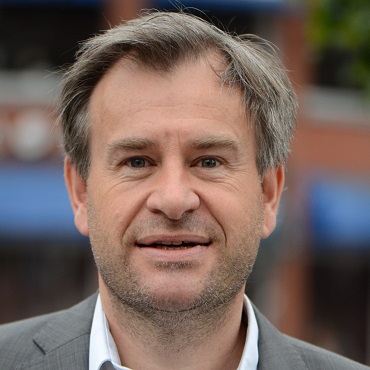 bsoco: Dokeos was founded in 1999. Could you describe your path from start-up to mature company. What does distinguish you from the others on the market nowadays?
Thomas De Praetere: Dokeos was created in 1999 with an empty roadmap. This « emptiness » is characteristic of the Dokeos approach : the whole software project should build as the synthesis of clients needs. First need in 1999 was reporting. Then authoring, then videoconferencing. Recently we added the top layers that have the more added value : compliance to FDA, HIPAA, PCI, ICD-10 etc. required for banks, pharma companies and hospitals.
bsoco: Could you tell us more about the best practices for a successful project management ?
Thomas De Praetere: Start from users needs and evaluate both the process and the performance. Example : we train plant managers at Mecaplast. They need to optimize their plant according to lean management and lean manufacturing principles. Mecaplast HQ builds training modules for their plant managers. But to be successfull, the training must be improved from one year to the other, based on plant managers feedback. And the plant managers should be evaluated 6 months after the process through a business case that will help measure their capacity to omprove plant optimization. We use Dokeos MANAGER to train them and Dokeos EVALUATION KPI technology to assess performance.

bsoco: What are the main features of your software? What do you promise to your customers?
Thomas De Praetere: Dokeos MANAGER is the LMS. A series of satellite products create the added-value around it. This includes dedicated products like an FDA 21 CFR PART 11 compliance module, a KPI module to evaluate the performance of salesforce after the training or a MOOC module to help you publish rapidly large amounts of Video + Presentation training material. Dokeos SHOP is the e-commerce layer of Dokeos, it offers the full capacity to convert your training catalog into an online training shop with PCI-compliant secure payment.

bsoco: What development methodologies do you use? And what is the next step?
Thomas De Praetere: Training development is based on the profiling of end users : their current skills, new skills to expect, personality, work conditions and collaboration stakes. We extract a narration or business case from this profiling and build the course scenario upon this. In the Mecaplast example, this implied that we understand the exact skill expected and take into account the fact that the skill was a 2D visual skill or, if you prefer, a capacity to view things from a geographical viewpoint. Since the question « Where should I locate raw goods, transformation tools and transportation devices ? » calls for an answer in terms of spots on a zone, we would end up with hotspots questions and moving blocks from a blocks warehouse to a virtual possible plant floor. This process is so close to the field expertise that it allows us both train the people with the « real thing » and evaluate his true capacity to do the job.
bsoco: Thank you for your answers.