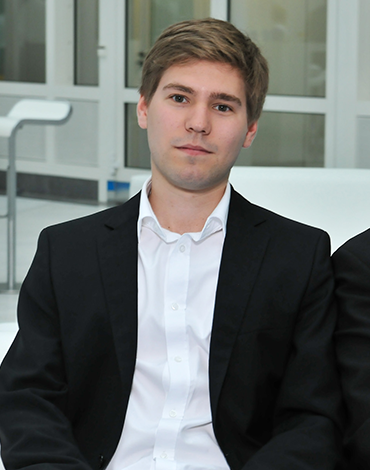 bsoco: Your company has a presence in many countries. Can we define you as leader in the field of e-mailing?
Maximilian Modl: Yes, you can.
Since Newsletter2Go was founded in 2009 by Christoph Beuck and Steffen Schebesta, we have gained vast experience in the field of email marketing and worked hand in hand with numerous online retailers as well as CMS and CRM providers, agencies and ISPs.
The two founders, who have remained as managing directors at the company, now work with 18 employees from 10 countries to constantly improve the product.
With over 31,000 customers in more than 50 countries, you can say that Newsletter2Go is one of the leading providers of sales-driven email marketing software for SMEs in Europe!
bsoco: I'd like to get right to the heart of the matter, namely, should e-mail software serve to develop a company's image or its sales?
Maximilian Modl: I would say it all depends on the company itself, its product, its customers and its business goals... Nonetheless, I think that email marketing should be used both as a sales tool and as a means to develop a brand.
Emails in particular are a wonderful way to achieve the latter. Through personalisation and recipient segmentation, they allow you to build a personal relationship with the customer more quickly and effectively than any other communication channel!
However, it is important to understand that, nowadays, email marketing should not be used to win new customers over by means of mass emails. Instead, it should be seen as a powerful tool to build customer loyalty and increase ROI!
bsoco: How would you characterize your software solution?
Maximilian Modl: Newsletter2Go is easy to use: Even for novices, designing a complete and responsive newsletter can be done in a matter of minutes.
Newsletter2Go is secure in terms of protection of personal data and server uptime.
But most importantly, Newsletter2Go is performant. Our software comes with more than a hundred powerful features to increase delivery rates and ROI as well as 50 free and ready-to-use responsive newsletter templates and 26 free integrations to CMS, CRM and shop systems, making it extremely convenient and useful for online retailers!
bsoco: Do you have any examples of clients you have recently worked with for whom your software has been a great success?
Maximilian Modl: We have a lot of customers for whom our software is a very important tool, including Amnesty International, Ableton and Airbus.
But if you want a more recent example:
For the last few months Newsletter2Go has been used by Eis.de, a German erotic store that mostly sells lingerie and dessous. With six million customers, newsletters are a really important part of their business. The problem is that words related to eroticism are often considered to be 'spam words' by spam filters and can by very dangerous for delivery rates.
Thanks to Newsletter2Go's whitelisted servers and our many certifications, this isn't a problem and Eis.de was and still is able to achieve a 99% delivery rate!
bsoco: What makes Newsletter2Go stand out?
Maximilian Modl: Newsletter2Go's powerful integrations (Magento, Prestashop, Seoshop, Shopware, etc.) and unique features - such as 1 click product transferral and and automatic recipient synchronisation - mean that it is especially well-suited to ecommerce businesses and online retailers.
And whatsmore, our software comes with 1,000 free emails every month!
bsoco: Thank you very much for your answers.