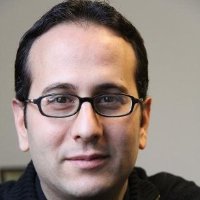 Niel Stolovitsky
Neil has over 10 years of IT experience with end-user, consulting, and vendor organizations, along with extensive expertise in business development, software selection, and channel strategies. He has published numerous white papers and articles covering Enterprise Resource Planning (ERP) for service industries, Project Portfolio Management, Professional Services Automation, IT governance, and new product development to a global audience. Neil currently holds the position of Senior Solution Specialist with Genius Inside.
bsoco : How would you define the company Genius Inside?
Neil Stolovitsky : Genius Inside is a midmarket software vendor that provides project management solutions to various industries in both the public and private sector, including: manufacturing, healthcare, IT, financial services, construction and many more.
We are really horizontal in our approach: Regardless of the size of your organization or the industry you are in, if you are managing projects, Genius Inside has the expertise required, at both the service and technological level, to help you improve this process.
To say we are very focused on the process side of things would be an understatement. We provide solutions for different types of project environments, ranging from new product development, application development, professional services and the list goes on.
Our solution lets organization manage the many facets of their projects, from human and material resources to budgets, tasks, scopes and deadlines. In a nutshell, with 17 years of experience in project and portfolio management: if you have a project, we have the tool and expertise to help you improve and streamline what you are doing today.

bsoco : You are a known specialist in the ERP field, which warnings do you give to your prospects regarding their projects?
Neil Stolovitsky : We do have strong ERP capabilities but our solution is meant to do much more than that. Think of our project management solution as the glue between your front office (CRM, etc.) and your back office solutions (ERP, etc.). We have the expertise required to bring these two worlds together and to streamline the project management process from end-to-end.
When it comes to project management advice for our prospects, we tell them to use a phased approach to streamlining their processes and leverage the tools that will deliver quick wins to the most pressing issues they are currently facing.

bsoco : What are the evolutions of the company and of the software?
Neil Stolovitsky : We've been providing project management solutions since 1997. The company started off as a simple vendor primarily focusing on the Lotus Notes world in Western Europe. That being said, the founders of the company were looking for a better way to manage their projects. They initially focused on what they were good at in terms of technological expertise and, as things progressed the company became a global organization.
By 2007, we had redesigned the architecture of our solution in order to be able to offer it both on premise or in SaaS mode and make it applicable to any type of organization and/or vertical market.
We really took the time to understand our customers and leverage our experience with them in order to develop a comprehensive project and portfolio management solution applicable to everyone today.
We believe the future of this solution is that it will be the leading project and portfolio management software for any project-centric organization and we are currently looking at innovative ways to bring it to the next level.


bsoco : What is your positioning and strategy in the project management software market?
Neil Stolovitsky : Our positioning is and always was to adapt to our customers' project management requirements. To do so, we provide turnkey, flexible workflows and an interface that can be configured according to our clients' specific requirements.
We also provide industry expertise to help organizations configure the system in order to make it work on their existing environments and customize it so it can fill in any remaining gaps.
What differentiates us is that we are truly process-driven, meaning that we look at your project management process and we map our solution to it, which is key when you are looking at organizations that have multiple projects and multiple groups of individuals working on them. The challenge these organizations are facing is how to integrate their processes into their project management methods.

bsoco: Thank you for your answers.
www.geniusproject.com