Press and News
Interview (HR): Jean-Stéphane Arcis, CEO of Talentsoft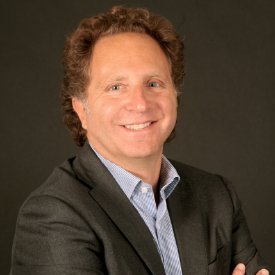 bsoco: You have recently made a big acquisition in digital learning with e-doceo one of the main Digital Learning players in the world. It's a big step for your company. What are the main synergies?
Jean-Stéphane Arcis: We've seen an increasing demand of our common customers for an integration between the two platforms to provide a seamless development journey to their employees. By leveraging e-doceo's incredible skills on Digital Learning we reinforce Talentsofts' European Leadership both on Talent Management and LCMS & LMS.
Talentsoft now offers a personal assistant at the heart of HR team today's missions from Talent Management to Digital learning.
With the merger, Talentsoft is not just acquiring a technology as traditional tech players but welcoming a team of real experts in digital learning. With this team of experts and MyTalentsoft platform apps, we can now serve our customers in an integrated way.
bsoco: What are the main challenges you address by integrating e-doceo?
Jean-Stéphane Arcis: In the digital era, our customers are facing real challenges in terms of proposing the best possible training content to develop their talents. With e-doceo, our customers have now the possibility to create their own content using smartphones, distributing it and leveraging via social learning communities inside business exactly the way people do it on YouTube. Sharing the company know-how with the tools of today in a simple environment now becomes reality. Our complete solution now allows to manage the whole Talent Management cycle from recruitment at scale to developing talents.
bsoco: What does distinguish you from the others on the market nowadays?
Jean-Stéphane Arcis: Talentsoft is one of the most flexible Talent Management solution on the market. Customers projects, even complex ones, are live within only a few weeks, thanks to the cloud and a fully dedicated project team. Our #1 developer's taskforce dedicated to HR cloud solutions in Europe allows us to best serve growing European businesses. We work closely with our customers and listen to their needs in order to always propose solutions facilitating their daily work. At Talentsoft we're now 500+ people in 15 countries on 4 continents offering a 24/7 support to our large international customers.
bsoco: How do you see Talent Management in 2020?
Jean-Stéphane Arcis: More than ever Talent Management is going to be at the heart of business growth by offering more flexibility to execute smoothly against strategy. Talent Management will be an accelerator of business decision enabling to adapt strategy real-time and not within months or years. Solutions will offer set of apps giving back autonomy to HR teams far away from non-flexible Talent Management solutions. And Talentsoft is already well ahead of the curve in terms of vision and flexibility thanks to its unique MyTalensoft platform. Talent Management will be the platform of choice to manage business and create a unique worker experience reflected to the customer through the lens of great customer centricity.
bsoco: Thank you for your answers.
www.talentsoft.com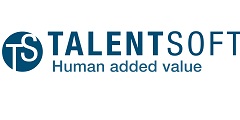 Talentsoft is the European leader for cloud-based Talent Management software. Its complete Talent Management application provides concrete results in recruiting, performance, career development, learning, as well as compensation management. With Talentsoft recruiting, use all channels to acquire new talent and discover 360° recruiting.

Talentsoft recruiting solution fi¬ts all your recruiting needs. Whether you are struggling to attract top talents, managing the recruiting workload or opening career opportunities internally, Talentsoft has the answer for you.

- Detect key talents with matching and scoring of applicants;
- Strengthen employer branding;
- Involve managers in recruiting process decision making;
- Manage internal mobility and recruiting on a single platform.

More details of this software