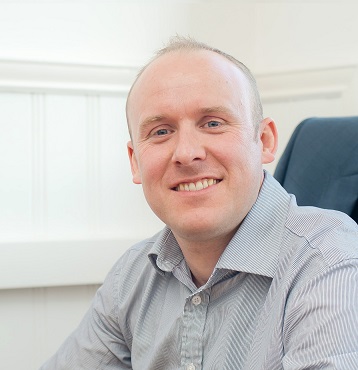 bsoco: Is it true that you have LMS dedicated to Training Providers?
Dave Evans: Course Manager is an LMS that was originally developed to manage the needs of an expanding training company. It's a course management system which incorporates LMS. The integration is seamless making it the perfect tool for extended enterprise. Imagine a multiple language LMS with sales tools, CRM, SMS and powerful finance capability including invoicing, multiple payment options, and the ability to manage tax worldwide. It's not one or two additional features that make Course Manager different to other LMS on the market, it's really the depth of functionality that's particularly appealing to clients looking for a system to run every aspect of their training business.
bsoco: Where are your clients from?
Dave Evans: Some of our clients are training companies in the traditional sense, for example we work with Reed Learning and Helmsley Fraser, but many of our clients like the University of the Arts are independent business units within larger organisations who offer public training, or training to customers, suppliers or partners. Mace Business School is a great example of extended enterprise, providing training to align project management skills with suppliers. We also work with vehicle manufacturer Scania deliver training to their distributor network, and with a number of retailers including Musgrave Group and Lloyds Pharmacy to support the delivery of enterprise training.
Jo White, University of the Arts London explains 'Course Manager' dramatically changed our business, providing us with an integrated system that streamlined processes, reduced manual administration and allowed the business to focus on new opportunities and growth. Course Manager has enabled us to increase our profits year on year, despite challenging economic times, as it has reduced administration by at least 50% and allowed teams to focus on higher levels of customer service.
Over the last three years we have completed a series of exciting development programmes which have enhanced the system for our specific needs. Throughout this journey our relationship with accessplanit remains positive and we've always appreciated their expert technical knowledge and flexibility that our project required. Inevitably they've grown considerably since our first meeting and now have an impressive portfolio of clients. I'm pleased to say that their high level of customer service has remained throughout and their ability to develop the system to suit our changing needs.
bsoco: What do you consider best practice to succeed with software?
Dave Evans: Experience shows time and time again that the clients who gain the most benefits and achieve their original objectives are those that work with us to fully implement the system, train staff and make time to embed new processes and improvements into their business. The results speak for themselves. Clients love the system and continue to explore additional functionality to enhance their businesses. Mace Business School are a great advocate of the system and worked with us to introduce QR codes for instant identification of client qualifications.
We also have a culture of support internally and operate a customer success model to create a smooth transition process. Implementation is only the start of the journey. Customers receive ongoing support from our telephone technical support team who are available during working hours. The customer success team work closely with clients to identify changing business needs and align system functionality to produce additional benefits.
"The service at accessplanit is very personable. We have dedicated resource to support the business and they understand our terminology and what we are trying to achieve. They get it! One of the reasons we chose accessplanit is because we knew we would get great service and that was extremely important to us." Andrew Daly, Citizens Advice Service
bsoco: What measurable benefits can Training Providers expect after LMS implementation?
Dave Evans: Following implementation and training clients see a number of immediate benefits such as reduced administration, fast reporting and consistency and accuracy across all course communication. Other benefits will depend on the specific functionality used, for example online booking and payment with web integration not only reduces administration, offers 24/7 course access but will also improve cash flow due to advanced payment.
About accessplanit
accessplanit is a software house dedicated to the development of web based learning and training management systems designed to streamline business resources, provide system integration, increase control and visibility and maximise ROI through measurable reductions in administration time and cost. The accessplanit team work closely with training companies and in-house learning and development teams across all market sectors offering on-going advice, support and training to ensure that following implementation the system meets customer objectives and adds value to their business.
Clients use accessplanit software to run training businesses, manage employee training and for extended enterprise training with suppliers and customers worldwide.
bsoco: Thank you for your answers.
accessplanit solutions include:
Training management systems
On-line course booking and payment systems
Web integration
Course registration software
Learning management systems
eLearning platforms
Skills and profiling
Compliance management tools