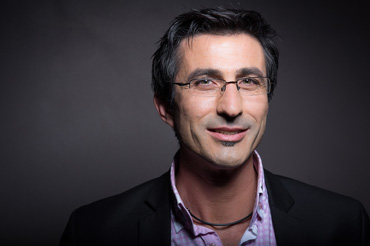 bsoco : Could you please briefly introduce your company?
Pascal Grémiaux : EURECIA is a 100% SaaS company since its creation in 2006. It offers to its 400 customers and 40,000 users a succession of five independent and complementary modules which are Leaves and vacations, Expenses and Reports, Schedules Resources, Time & Activites and HR +Pack (paid file).
bsoco : Describe your company's business model.
Pascal Grémiaux : The interest of EURECIA is that its software is suitable for all types of companies, whatever their field of activity. We count as well startup (ex : Blablacar, Big Fernand, My Little Paris)) as SME or large accounts (Webedia, Photomaton, Humanis, Euromaster) among our customers. EURECIA answers a common problem encountered by all the companies and organization: administrative overflow.
bsoco : Your solution is available in SaaS. What benefits would your software bring to your customers?
Pascal Grémiaux : The advantages of a SaaS solution as EURECIA are numerous starting with the simplicity of the software. EURECIA offers a succession of ergonomic modules and very easy to take in hands for the users.The software thus enables them to save time and to focus on tasks with higher added value.
EURECIA also enables the company to break down barriers while circulating information much more quickly and without risk of data loss. The software is available 24/7 with a simple internet connection.
Each user can use it of mobility, the data will be automatically saved on a secure server. The subscription with the software clears the companies of any data-processing maintenance since the updates are done automatically and periodically.
bsoco : Successful project HR application may follow certain rules of art, what are they?
Pascal Grémiaux : Like any investment, each company must raise the right questions upstream. The installation of a software must initially pass by a stage of reflection in which the project executors must identify the needs for the organization.
Once the problems are clearly identified, the whole of the stakeholders must be consulted in order to avoid any misunderstanding at the time of the first appointment of preparation or the drafting of the tender. So very often the project is on the initiative of human resources, the financial manager will have his word to say, just like the leader of the company.
I would also advise to be wary of the solutions all in the bus because it does not exist unfortunately miracle solutions capable of entirely bearing the needs of a whole organization. And very often, if one tries to find such a solution, its implementation and its parameter are so complex that it ends up costing more expensive than what was expected. Thus mistrust, better is worth several tools able to communicate between them rather than a complex and gibberish software.
Finally, the success of a software integration obviously requires a proper training of the administrators and users themselves.
bsoco: Thank you for your answers.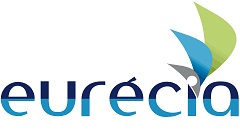 EURECIA is an editor of HR management and operational employees' follow up in a SaaS mode since 2006. The offer consists of a series of five independent and complementary modules : Leaves & Vacations , Time & Activities, Expenses & Reports , Scheduled Resources , HR+ Pack and aims to make life easier for ALL employees of the company. EURECIA frees from the most binding administrative tasks and acts as a true facilitator in integrating all the transverse processes. Via the web services and other related software connectors ( ex: Sage , Cegid , ADP , SAP, Outlook , Google apps, MS Exhange ... ) EURECIA allows quick connection to the existing Information Systém. So the processes are managed in a more fluid way in particular thanks to the validation workflows . The benefits of being a 100% web-based solution , EURECIA requires no updating, no maintenance and is accessible 24/7 wherever you are and in a secure environment . Simple, effective and pragmatic EURECIA frees the companies from administrative (duties ?) chores to allow employees to focus on tasks with stronger added value .
More details of this software