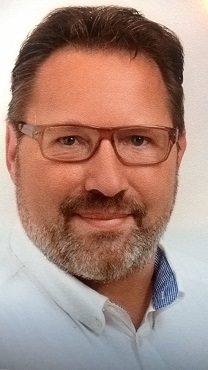 bsoco: What do you need to know about your customers to find a suitable solution for them?

Volker Kunze: What is the current situation and what should be changed why? What is the expectation from whom?
bsoco: What is your customer typology?
Volker Kunze: From any vertical and company size > 2.500
bsoco: Volker, describe us the role of e-learning consultant.
Volker Kunze: Like written in my Blogroll at http://wbt24.de "...Always giving a customer the best solution that fits to his needs and not limited by knowledge&experience...."
To provide the optimal solution and enhancement out of more than 20 years experience in "e-learning", not limited by lack of knowledge or "purveyors".

Offering the best solutions for e-learning infrastructure, authoring tool, learning (content) management system (LMS/LCMS), HR amendments (eg skill Management).

Become a trusted advisor
bsoco: What is the key success factors of an e-learning project?
Volker Kunze: To be one step further than planned. To have a satisfied end customer - the learner. This should always be the focus - not technology or marketing bubbles / addons (e.g. animated agents within a course without sense)
bsoco: Could you tell us more about your cooperation with bsoco at the last Learntec round table?
Volker Kunze: I have been asked if I want to moderate this event. No question as I informed myself that this is a real comparison and not a sponsored award. We prepared the session and with our prepared questions and the interactive feedback and questions from the audience it have been worth to attend for anyone - winners, attendees and me. Anyone from the winners - no matter if 3rd, 2nd or first place should be proud to be awarded out of upto more than 100s solutions within the category.
bsoco: Thank you for the answers.