With Innovation Pack 4, IMC increases integration and continuity in e-learning.
IMC presents the 4th update of its industry-leading Learning Management System as well as an update of the e-learning authoring software, IMC Content Studio. In doing so, the market leader aims to boost the high integration of all its products and remain faithful to the four focus themes of its e-learning approach:
Convenient Learning | Enterprise Learning | Open Learning | Social Learning
Convenient Learning | Enterprise Learning

A holistic, individualized mobile learning approach for complex business environments
There is never much time left over in our everyday routine for further education or self-development. Most of us are probably familiar with the following scenario: It's almost time to go home and you have just completed a course, but you really wanted to answer the test questions before leaving the office; however, your train won't wait for you – so you have to make a choice: stay and catch a later train or take the test the following morning at work. To solve this conundrum, IMC has developed a solution called the "Adaptive Learning Environment" which is available for the testing scenario now. Via the mobile app for smartphones and tablets, the user is able to continue his work from exactly where he left off last time, regardless of the time or place. That's what we call "convenient"!
"Learners tend to switch between devices several times a day, which leads to an increased fragmentation of the learning process. To counteract this, the use of Innovation Pack 4 ensures that the respective user interfaces "feel the same" on any device. The result of this is a continuous user experience – be it at the desk, on the train or in the lecture room", explains Dr Tobias Blickle, member of the board responsible for research and development at IMC. The integration of the Corporate Design into each device optimizes the learning process and creates a more familiar environment for those responsible for e-learning as well as for the learners themselves.
IMC offers their versatile and user-friendly IMC Content Studio authoring tool to support the creation of one's own learning content, for example WBTs. Within Innovation Pack 4, the Learning Suite and Content Studio have been equipped with the PENS-Standard (Package Exchange Notification Services). Thanks to the integration of the standard into both products and the sophisticated technology, the transmission of learning content into a Learning Management System is a particularly straightforward process.
The increased focus on compliance requirements means that the identity management of learning management systems is also becoming more and more important. This Innovation Pack is introducing eSignatures as part of training and further education measures to increase the ability to efficiently manage risk.

Open Learning | Social Learning

Sharing information openly by integrating with customer-specific software
Hardly any interface offers as many possibilities and as much freedom as an API (Application Programming Interface) based on REST technology. It is therefore no surprise that this interface has now become an essential part of the innovative
IMC Learning Suite. For e-learning experts this means seamless integration with existing company-specific software, such as for example ERP-Systems, enterprise portals and content management systems. This leads in particular to a high integration in the area of skill- and competency management where, for example, already existing job profiles and skills can be automatically integrated into the Learning Suite. For HR managers as well as for supervisors in specialized areas, this greatly reduces the workload and gives a better overview and understanding of each employee's individual skills.

You´ll find detailed information by clicking here. For more information please visit us at: www.im-c.com
About IMC:
IMC is an international leading full-service provider for digital learning. The product and service portfolio ranges from bespoke e-learning content, authoring and publishing solutions to learning and talent management suites. Multimedia and video productions as well as business process guidance and compliance solutions are also an integral part of IMC´s offering. Worldwide, IMC´s all-embracing technologies and services support more than 1,000 companies, public institutions and educational establishments of all sizes and in all secto rs in the planning, developing and implementing of mature HR development strategies. On the MOOC (Massive Open Online Courses) platform www.opencourseworld.com, interested parties from students to managers benefit from free publically available academic teaching.
The company has its headquarters in Saarbruecken, branches in Munich and Freiburg and subsidiaries in Australia (Melbourne), Great Britain (London), Austria (Graz), Romania (Sibiu), Switzerland (Zurich) and in the USA (Phoenix). IMC is also represented with partner offices in numerous other countries.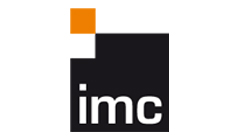 The Learning Suite, IMC's learning management system, is the solution for the planning, management, implementation and control of your learning processes. Europe's leading learning management system enables the detailed depiction of company-specific learning processes and structures regardless of industry and size of the company, ensures tailor-made and cost-effective further training for the target groups in accordance with the organisational goals and, using innovative technology, guarantees a high level of long-term information and performance for your staff.

"The super-friendly user interface and numerous layers of flexibility make for a robust solution." - David Wentworth, Senior Learning Analysts, Brandon Hall
More details of this software