Press and News
MOS Chorus has a new look!
The much awaited version 041 of the LMS/LCMS platform MOS Chorus is out.
For the greatest pleasure of the platform users, the back-office interface of MOS Chorus is now available in a brand new design !
Among the new features of the 041 version of MOS Chorus, a new calendar that displays a dynamic overview on training sessions (face-to-face training, coaching, virtual sessions). Sessions can be imported to the learner's calendar. As for the administrator, he/she manages all the sessions and all the participants in one single calendar. The manager and the tutor have access to an overview of the groups or sessions they manage and can confirm attendance and export attendance lists. Foreseeing the needs of international extended enterprises, we also added the possibility to select a time zone when creating a training session.
To see the complete list, click here.
To get more information about the LMS/LCMS MOS Chorus, please click here.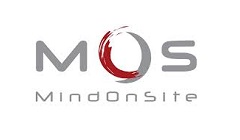 MOS Chorus is a highly flexible tool, ideal for deploying training programs for your internal staff and your extended organization in a very short period of time.

MOS Chorus is a SCORM-compatible LMS/LCMS platform, consisting of four natively integrated modules:

1- Administrative tool with a wealth of features, allowing managers to independently manage their training (e.g. dashboards, time-saving tools, automation of rules, notifications and reminders, Web services, and integration with HRIS, CRM or ERP).

2&3- Style and interface editors offering vast graphic potential: each company can adapt user portals to its own graphic charter and integrate the desired services.

4- Content editor allowing asynchronous (e.g. eLearning and questionnaires) and synchronous (e.g. classroom-based learning and coaching) coursework to be created, edited and combined. Rich and interactive content can be accessed both online and offline, on PCs, tablets and smartphones.

More details of this software