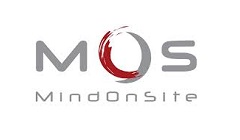 MOS Chorus
MOS MindOnSite
5364
pts
bsoco benchmark sheet
- advantages and disadvantages
- price positioning
- how easy it is to familiarise oneself with this software
- level of R&D
quality of support
- number of training days
- Other market indicators
Display benchmark sheet
Description
MOS Chorus is a highly flexible tool, ideal for deploying training programs for your internal staff and your extended organization in a very short period of time.

MOS Chorus is a SCORM-compatible LMS/LCMS platform, consisting of four natively integrated modules:

1- Administrative tool with a wealth of features, allowing managers to independently manage their training (e.g. dashboards, time-saving tools, automation of rules, notifications and reminders, Web services, and integration with HRIS, CRM or ERP).

2&3- Style and interface editors offering vast graphic potential: each company can adapt user portals to its own graphic charter and integrate the desired services.

4- Content editor allowing asynchronous (e.g. eLearning and questionnaires) and synchronous (e.g. classroom-based learning and coaching) coursework to be created, edited and combined. Rich and interactive content can be accessed both online and offline, on PCs, tablets and smartphones.