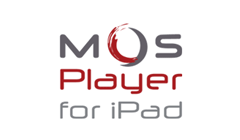 MOS Player for iPad
MOS MindOnSite
WBR = Without bsoco Rank : bsoco does not contain enough information on this software to evaluate it.
bsoco benchmark sheet
- advantages and disadvantages
- price positioning
- how easy it is to familiarise oneself with this software
- level of R&D
quality of support
- number of training days
- Other market indicators
Not available sheet
bsoco light sheet
- ranking
- community dynamics
- bsoco index evolution
Not available sheet
Description
MOS Player for iPad lets you follow your eLearning courses on your iPad offline. Time lost in travelling is time gained for training!
To meet the needs in mobile learning of the ever growing population of iPad users, MOS – MindOnSite extended the benefits of MOS Player to those who spend a lot of time travelling. With MOS Player for iPad, learners download their eLearning modules before leaving and follow them offline. They can interrupt their training at any time and pick up later exactly where they left off. They sync their locally saved progress and results with the MOS Chorus LMS platform as soon as they are back online.
Due to the application's SCORM 2004 compliance and automatic synchronisation, administrators can safely distribute SCORM compatible learning content, latest news and announcements and easily monitor the learners' progress. MOS Player for iPad is available for free on the App Store.