Press and News
Next-Lab project: the continuation of the Go-Lab success story
Continuous evolution of the web portal for inquiry-based science education in schools
Within the framework of the Go-Lab project, which started in November 2012, a web portal for online laboratories and learning applications was developed to promote inquiry-based science teaching and learning in schools in fifteen European countries. The project targeted students aged from 10 to 18 and aimed to wake their interest in STEM (Science, Technology, Engineering, Mathematics) subjects, inspire them to learn, and motivate them to start a scientific career in the future.
During the past four years, more than 1,600 teachers were trained in the use of inquiry-based learning tools and more than 15,000 students benefited from the unique learning opportunities offered by Go-Lab. Currently, the Go-Lab portal contains about 470 online laboratories and 500 ready-to-use inquiry learning spaces and it keeps growing. Every day new learning spaces are created and published by enthusiastic teachers, so their colleagues can make use of their work.
The Go-Lab project ended in October 2016. However, this is not the end of the story. The follow-up project Next-Lab is going to continue its mission of introducing innovative science teaching methods in schools. Next-Lab will increase the number of involved teachers and students and make efforts to align the project results with teacher training programmes. This way Next-Lab will be able to inspire more young people for science and technology.
Next-Lab will also bring Go-Lab to the next level of innovation, enhancing the web portal with new features and learning tools. Teachers will get the possibility to jointly create cross-curriculum learning scenarios and inquiry spaces. Furthermore, the Next-Lab platform will support project-based and problem-based collaborative work of students and provide applications to evolve the so-called 21st century skills, such as critical thinking, self-direction and teamwork.
In Next-Lab, IMC is responsible for a large part of the technical implementation of the integrated Next-Lab platform, as well as for the development of sharing and tutoring services. The most extensive new features include a recognition system, automatically granting badges to the most active teachers, as well as social features, such as comments, ratings, and popularity indicators. These features are aimed at strengthening the collaboration between the Next-Lab community members and to allow easier finding of tools and resources.
Next-Lab started on January 1st 2017 and will last for three years. The project is coordinated by the University of Twente and involves eleven other partners based across Europe. Next-Lab is co-funded by the European Union's Horizon 2020 programme.
For more information on IMC´s Innovation projects please visit the website.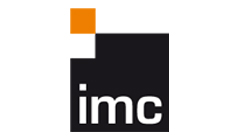 IMC Learning Suite offers truly tailored and comprehensive end-to-end training management and delivery on enterprise level. Enriched with gamification, compliance functionality and a bevy of other innovative features, IMCs LMS is both high functional and extremely easy to use. Tried and tested worldwide, the multi-award-winning solution offers custom-made e-learning that is easy to set up and manage. IMC Learning Suite helps you create efficient, customised training and development programmes for your staff, partners, suppliers and customers.
More details of this software
Publisher press
> 01/12/2017 - Education as the greatest asset: IMC invests in Africa

> 19/10/2017 - IMC and ZEISS win again: Brandon Hall Gold Award

> 17/04/2017 - Performance nuggets: relevant, flexible, rich in variety

> 27/03/2017 - Licenced to win: Serious Game training in secret agent style wins over jury at the eLearning Journal

> 21/03/2017 - Library of interactive and entertaining soft skill trainings expands IMC´s portfolio

> 17/02/2017 - Next-Lab project: the continuation of the Go-Lab success story

> 06/02/2017 - New, free e-book by IMC presents an instruction manual on gamification

> 16/12/2016 - IMC's performance support system is awarded the grade "Excellent"

> 30/11/2016 - IMC publishes free online diagnostic tests and bridging courses in 'Numeracy' and 'English Literacy'

> 29/08/2016 - IMC opens subsidiary in Singapore

> 24/08/2016 - IMC receives international e-learning recognition

> 21/07/2016 - Interview (e-learning): Greg Blackburn, an e-learning researcher and writer

> 13/06/2016 - IMC recognised as one of the leading providers for cloud solutions

> 08/06/2016 - International research project DEVELOP for career planning and career development officially launched

> 01/06/2016 - IMC publishes latest versions of its learning technologies

> 24/05/2016 - Once again IMC receives international recognition as an e-learning provider

> 23/03/2016 - Interactive training video for hospitality industry wins judges over

> 18/02/2016 - IMC listed successfully as a services provider for U.S. government agencies

> 12/02/2016 - IMC Learning Suite again among Top 10 Learning Management Systems

> 21/01/2016 - IMC successfully attains the ISO 27001 certification

> 18/12/2015 - More fun while learning, more success at work – IMC presents Innovation Pack 6

> 14/12/2015 - Learning Technologies 2016: Gamification, Mobile Learning and Learning Analytics are IMC's key topics in 2016

> 04/12/2015 - Eppendorf AG is implementing a digital further education plan for external target groups

> 30/11/2015 - IMC seals partnership deal for a nationwide Blended Learning project in Singapore

> 16/11/2015 - BSH introduces digital training for its global customer service team

> 22/10/2015 - IMC is among the top 20 gamification providers in the world

> 05/10/2015 - LMS for successful compliance management

> 25/09/2015 - Latest IMC whitepaper: How can organisations cut helpdesk costs by 40 percent

> 22/09/2015 - IMC is launching "IMC Teach" – a free cloud-based service

> 16/09/2015 - IMC and ZEISS awarded with Brandon Hall Silver Award

> 18/08/2015 - For the third time IMC has been selected as one of the Top 20 Learning Portal Companies

> 29/07/2015 - IMC launches online calculator to help organisations determine savings by switching to real time learning support

> 08/07/2015 - Hager's rich and varied training strategy provides learners with a "not only… but also" option

> 30/06/2015 - IMC presents new features for its leading e-learning products

> 16/06/2015 - Learning more about sustainable water management via an online game

> 01/06/2015 - IMC develops further training concept with Munich-based private bank

> 20/05/2015 - Go-Lab project wins in the second round of the TELL US Award for innovative learning products

> 14/05/2015 - Process Guidance suite, a 'GPS for software' to be demonstrated by IMC at Learning Technologies summer forum

> 21/04/2015 - Racing and Wagering Western Australia is onTrack

> 08/04/2015 - Two-time winner: IMC Learning Suite

> 03/04/2015 - Learn what you want, where you want and when you want!

> 18/03/2015 - IMC AG extends Compliance Offering

> 11/03/2015 - IMC wins eLearning AWARD 2015 in the category "conception"

> 02/03/2015 - IMC is awarded Microsoft silver cloud platform competency

> 25/02/2015 - CeBIT 2015: responsive solutions for the digital transformation of companies

> 17/02/2015 - Game-based learning – playing games in work hours

> 04/02/2015 - Top 10 for IMC Learning Suite in latest 2015 Top 50 LMS ranking

> 20/01/2015 - Discover the diversity of logistics with eVideo 2.0

> 13/01/2015 - Innovative IMC software solution will be used for Austrian citizenship test

> 06/01/2015 - IMC to launch interactive 'Compliance Essentials' package at Learning Technologies

> 22/12/2014 - Learning based on Continuity: open, social and convenient, even in complex business environments

> 17/12/2014 - These geography lessons are anything but boring!

> 15/12/2014 - IMC and BSIP eLearning partner up to provide unique, interactive software training

> 04/12/2014 - SPOC on Business Process Management Discipline™ released

> 24/11/2014 - IMC and BSIP eLearning partner up to provide unique, interactive software training

> 30/10/2014 - Business Process Guidance in your Organisation – now just one click away

> 06/10/2014 - Free Compliance MOOC

> 10/09/2014 - TrainingIndustry.com release the 2014 Top 20 Learning Portal Companies

> 02/09/2014 - Guide users through complex business processes quickly and accurately

> 01/04/2014 - From ALPLA to ZEISS: IMC Content Studio enthuses more and more customers

> 05/12/2013 - Learning Portal Companies Award

> 26/11/2013 - IMC Learning Solution on innovation course

> 25/11/2013 - Interview (e-learning) : Martin Kallenborn, Marketing Manager of IMC AG, answers our questions