Press and News
Over recent years we have seen a lot of change in the L&D sector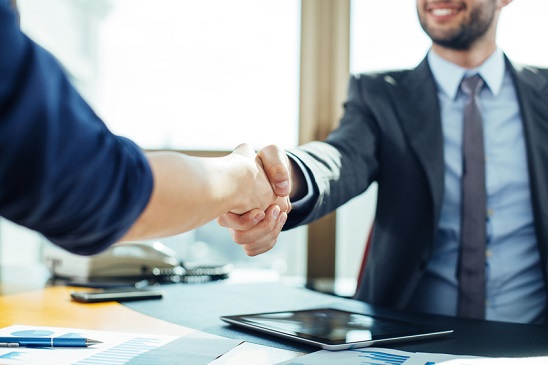 As you come from the world of education with LMS and now cover a much wider functional scope that integrates the HR domain, should we conclude that learning alone is not relevant for business?
Learning has and will continue to always be highly relevant in the development of individual employees and indeed the wider business in terms of skills and capabilities. Over recent years we have seen a lot of change in the L&D sector. However, what has changed is not the nature of learning itself, rather how learning initiatives and training are implemented within an organisation. Employees are demanding relevant training to fit their needs and ambitions which is driving demand from businesses for personalised learning platforms.
But in order to be in a position to deliver such an offering, it is important to have a broader picture of where an employee is in their career, where they are headed and what skills they want to pick up along the way and this is only possible through integrating L&D with the HR function. The real challenge for us as a learning technology provider is in finding more effective methods of utilising the broader HR function to determine the relevance of specific learning programmes at the point of need, so that training can be assigned more effectively and both employees and their bosses reap the associated benefits.
Conversely, are talent management software publishers required to integrate the LMS component in order to exist?
The historic view of LMS and talent management is of two separate platforms working to achieve different objectives. LMS was traditionally seen as the employee focused solution, providing the materials to increase knowledge and capabilities to develop the individual, where talent management was a tool for the organisation to map out talent networks and plan for the cultivation of future leaders. Today, LMS and talent management are two sides of the same coin and equally important in ensuring the advancement of the interests of the individual employees and ensuring that the wider business achieves its goals. In truth, in today's marketplace, no business can function without an effective LMS and talent management solution. While many businesses try to integrate multiple solutions to achieve these ends, it will be far more advantageous for both L&D and talent management providers to consider offering a complete portfolio, to simplify the process of collaboration between the learning and personnel components of professional development.
How is the complete chain of LMS> Learning Management> Talent management a source of performance for companies?
The process of learning and managing talent is more of a cycle than a chain, as both aspects enable each other. Learning provides the skills and increased knowledge necessary for workers to move up the management chain, thereby enabling talent management systems to realise plans for internal promotion and succession pathways. However, the talent management system is necessary for the identification of those employees who show the most promise and have the right qualifications for advancement into leadership positions. Therefore, to achieve a continuous development cycle, it's necessary to have both talent and learning solutions in place.
Could you give us the fundamentals of digitizing HR processes, as seen by Sumtotal?
Digitising HR is all about facilitating a higher function for the department and enabling it to go further than before. Automation is therefore the biggest aspect of digitising HR, offing solutions to many of the problems which have plagued both HR professionals and business leaders for decades, one of the largest being the issue of employee data. In order manage talent effectively, HR needs data and in many businesses, particularly larger enterprises, there is far too much data available to be useful on paper. However, with the advanced database and data analytics capabilities on offer from modern platforms, HR acquires both the capacity to process large data populations and make decisions based upon that data, whilst being freed from the time-consuming process of computing information manually and trying to identify patters externally. With the enhanced functionality of modern talent management software, HR can go even further – automating the processes of training allocation and content curation – again creating additional resource for HR to focus on improving the professional development experience for learners whilst advising business leaders on how to implement the best people and talent strategies to advance the company's interests.
What process of change management do you advise to be put in place in business to support this shift to digitization?
Change management can easily become too complicated and can often lead to failure in the long term if the necessary steps are not taken beforehand to prevent this. The fundamental issue when facilitating digitalisation is around the education of people on the benefits of a new system. It's important to make the workers who will use the platform understand what it will do for them, how it will make their jobs easier and improve their experience at work. For those who remain unconvinced, direct them to the example of how readily people have adapted to the use of apps in everyday life. It is clear that in a consumer environment successful applications are ones which manage to communicate the benefits of their tools to the user. In order to achieve the same in the workplace, it is necessary to market and sell the benefits of digitising the HR process to the HR professionals behind the scenes.
Before beginning the process of digitisation, business leaders need to ensure that their proposed solution will be relevant for those using the platform and helping to personal employee goals as much as those of the company. Once established, the process of change management can be initiated by targeting the middle management, as they represent the key influencers who will ensure that digitisation is carried out as efficiently as possible. Finally, when the managers are ready to approach the workers, they should take steps to clearly explain the reasons for the digitisation programme, along with additional input from the invested stakeholders to demonstrate commitment and involvement from higher leadership.
What are your 3 keywords that resonate with the digitization of HR processes?
As mentioned previously, automation is the number one consideration, removing the most resource intensive aspects of the HR function to allow HR professionals to focus on more important aspects of their jobs. Enabling technology is a core consideration in achieving this, as it provides the capabilities of advanced data analysis and intelligent HR platforms which can handle the allocation of training to achieve planned leadership development strategies. Last of all, the visibility of the department must be maintained as HR professionals take a step back from hands-on talent management tasks. One of the greatest challenges for HR in the coming year will be in demonstrating its value to the c-suite, whilst ensuring that it retains a close relationship with the workforce and the department must shout louder within the business to make its relevance known throughout the business.


Liam Butler
VP EMEA Sales, SumTotal Systems
www.sumtotalsystems.com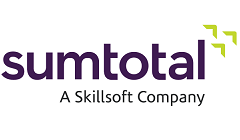 The SumTotal Learn solution is the market leader, with over 45 million people using the solution to increase their effectiveness and productivity in companies of all sizes and all geographies. SumTotal Learn is the only LMS that provides personalised, contextual learning with the flexibility to enable world-class formal training and certification programs as well as day-to-day informal learning and knowledge sharing. With powerful learning management capabilities for businesses of all sizes, complete learning content management, content creation, measurement tools, offline learning tools and next generation mobile and social learning products, the SumTotal Learn solution can be used anytime, anywhere on nearly any device.

SumTotal's Enterprise Learning Management enables organisations to:
- Deploy faster with open activity architecture
- Reduce non-compliance with continuing-education management
- Improve user adoption with an enhanced, intuitive user experience
- Increase visibility with personalized dashboards
- Reach employees on the go with mobile and off-line learning capabilities

More details of this software
Publisher press
> 13/06/2017 - SumTotal Named Leader in The Aragon Research Globe™ for Corporate Learning

> 04/05/2017 - Interview (HR): Liam Butler, VP EMEA Sales, SumTotal Systems

> 29/03/2017 - Participate in our Exciting New Research with Fosway Group!

> 01/12/2016 - SumTotal Talent Expansion Suite Empowers Onboarding and Career Mobility

> 23/11/2016 - Engaging a Dispersed Workforce: 3 Tips for Managers

> 13/10/2016 - The Leadership Brief: Taking your business to the next level

> 05/10/2016 - SumTotal Unveils a Reimagined Approach to Onboarding During the 2016 HR Technology Conference

> 06/09/2016 - A Holistic Approach to Performance Reviews

> 28/07/2016 - Breaking the Glass Ceiling with Data Analytics

> 14/07/2016 - SumTotal Recognized as a Leader in Learning Management

> 24/06/2016 - SumTotal Named a Leader in 2016 IDC MarketScape Report

> 16/06/2016 - 3 Must-Haves for Employee Recognition

> 09/06/2016 - Skillsoft Announces 2016 Innovation Award Winners and Talent Development Champion of the Year

> 27/04/2016 - Over recent years we have seen a lot of change in the L&D sector

> 25/04/2016 - How Does March Madness Impact Office Productivity and Engagement?

> 15/03/2016 - American Cancer Society Adopts SumTotal Talent Expansion® Suite to Transform into Self-Developing Organization

> 10/03/2016 - Customer Speakers Announced for 2016 Global Skillsoft Perspectives

> 26/02/2016 - SumTotal Talent Expansion® Suite Helps Customers Redefine Employee Development

> 10/02/2016 - SumTotal Announces Visionary Talent Expansion® Suite Winter 2016 Release

> 13/01/2016 - Skillsoft Announces 2016 Innovation Awards, Calls for Submissions

> 05/11/2015 - Skillsoft and SumTotal Celebrate First Year as Combined Organization

> 23/10/2015 - Latest SumTotal Talent Expansion® Suite Release Simplifies Talent Management Experience and Supports Employees in Driving Their Own Development

> 02/09/2015 - How to Understand and Measure Employee Engagement

> 17/08/2015 - The UK Apprenticeship Levy: Treating the Symptom

> 22/06/2015 - Is Your Employee Development Plan Half-Baked?

> 12/06/2015 - Skillsoft Unveils the "Self-Developing Organization" at 2015 Global Skillsoft Perspectives

> 29/05/2015 - Skillsoft and IBM Research Unveil New Applications for Big Data

> 22/05/2015 - Skillsoft Announces 2015 Innovation Award Winners and Talent Development Champion of the Year

> 15/05/2015 - Skillsoft Announces Acquisition of Vodeclic

> 17/04/2015 - Staying on Top of Your Game at Perspectives

> 07/04/2015 - Skillsoft's Perspectives 2015 to Showcase Customers, Industry Experts and the Latest Innovations in Learning and Talent Management

> 16/03/2015 - interview (e-learning): Steven Rees-Pullman VP EMEA Sales, SumTotal Systems a Skillsoft company

> 03/03/2015 - SumTotal Named a Leader in IDC MarketScape Report on Learning Management

> 12/12/2014 - SumTotal 2014 Innovation Award Winners Demonstrate Value in Using HR Technology to Transform Workforces and Achieve Organizational Goals

> 05/11/2014 - SumTotal Expands Global Footprint, Partners with Three New Resellers

> 23/10/2014 - SumTotal and Its Customers Recognized for Innovation in HR Solutions and Programs

> 20/10/2014 - SumTotal Announces TotalConnection 2014 Sponsors and Speaker Lineup

> 13/10/2014 - Latest SumTotal Talent Expansion® Enhancements Extend Employee Engagement, Retention, Succession Planning Capabilities

> 07/10/2014 - Skillsoft completes acquisitio of SumTotal Systems

> 16/09/2014 - HR Technology Provider Expands Business with Triple-digit Increases in Second Quarter Bookings

> 05/09/2014 - Hr experts examine value of extended learning in SumTotal webinar series

> 28/08/2014 - 4 Secrets to a Happy and Productive Career

> 14/08/2014 - Sumtotal and Fistful of talent team up for interactive, virtual hr hangout events

> 24/07/2014 - SumTotal reveals industry expert speakers for 10th annual global user conference: TotalConnection 2014

> 19/06/2014 - Fallon Health achieves success using SumTotal Talent expansion™ for employee engagement, regulatory compliance

> 21/01/2014 - SumTotal Systems Names Hardeep Gulati Chief Executive Officer

> 08/10/2013 - SumTotal's Talent Expansion Suite Delivers Industry's First Context-Aware User Experience for HR

> 16/09/2013 - SumTotal receives four Best of Elearning! 2013 Awards

> 05/09/2013 - Organizations Using Advanced Workforce Analytics Report Outperforming Their Competitors, According to a Study from Harvard Business Review Analytic Services

> 19/08/2013 - Developing Learning and Compliance (SumTotal : VieCuri medical centre case study)