TechSmith Corporation, the makers of Snagit and Camtasia, today announced the appointment of Wendy Hamilton as CEO, effective March 2016. Wendy has served as the company's executive vice president since October 2015, bringing over 25 years of experience in product innovation, growth strategy and global leadership to her new position. She will succeed William Hamilton, TechSmith's co-founder and president, who will transition to Chairman of the Board.
"I'm honored to join TechSmith, as I've always had a fundamental respect for the company's values-first leadership, a tradition that I will continue," said Wendy Hamilton. "TechSmith has incredible technology poised for significant growth and our flagship products are the market leaders in the visual communication space. In the next decade, visual content will be the most powerful and fastest growing form of digitized information."
TechSmith empowers people to create remarkable videos and images that help share knowledge and information. The company's products reach over 10 million users worldwide across 180 countries, including 97 percent of the Fortune 500. Previously honored as an Inc. fastest growing company, TechSmith's revenue now exceeds $50 million and surpasses 250 employees.
"TechSmith is at the heart of changing how business and educational professionals communicate globally. We deliver first-in-class products to some of the fastest growing markets including online education, video production and digital coaching," said William Hamilton, Chairman of the Board at TechSmith. "Wendy is committed to continuing the practice of putting customers first and providing the highest quality support in the industry. We are excited to have her on board as her strong leadership will lead us through our next wave of growth."
Prior to joining TechSmith, Wendy served as the global head of life sciences at Thomson Reuters where she held P&L responsibility for one of three businesses within the $1 billion IP&S unit. Wendy became part of the Thomson Reuters team through its acquisition of Liquent, an Adobe Ventures technology startup. Previous to her 17 years in digital information publishing, Wendy brings eight years of technology consulting experience from Accenture.
About TechSmith Corporation
Founded in 1987, TechSmith Corporation provides practical business and academic software products that can dramatically change how people communicate and collaborate. TechSmith enables users to work more effectively wherever they may be, and ensures that the process of creating, sharing and collaborating around content is simple and intuitive so that others can learn from their knowledge. Learn more at www.techsmith.com and follow @TechSmith on Twitter for the latest news.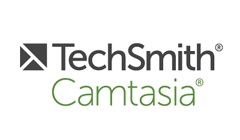 More than a simple screen recorder: Camtasia is a complete solution for creating engaging learning videos. Use Camtasia to record any on-screen-activity, including voice and video from a camera. Camtasia's integrated video editor makes it painless to cut out mistakes, combine footage and work with multiple tracks. Add your own logos, images and recordings. The integrated effects help you draw attention to what's most important:

· Callouts – Arrows, cursor effects, keystrokes, text, highlights, blur and many more.
· Animations – Move and scale objects to create engaging transitions.
· Quiz & Interactivity – Assess your audience with a quiz and add clickable hotspots to your video. The videos are HTML5 and SCORM-compliant.
· Zoom, Pan & SmartFocus – Use panning and zooming to direct viewers' attention by showing only what's important.
· Green Screen – Camtasia's chrome key effect removes the background color of any video. Layer it on top of your recording to put the trainer right in the video.

Export your video projects in a variety of file formats (MP4, WMV, MOV, AVI etc) and leverage HTML5 for rich video features. Share your recordings on your organization's LMS or send them straight to YouTube, Vimeo, Sharepoint, Google Drive and more.

More details of this software