Visual communication company continues to grow with strategic addition to its executive leadership team
TechSmith Corp., the go-to company for visual communication, today announced the hiring of David Norris as its new Chief Technology Officer (CTO). In this role, David will lead TechSmith's strategic technical vision, overseeing emerging product efforts and guiding the company's overall technology development.
David brings more than 40 years of technology experience to TechSmith. Most recently, he served as an executive for three different companies and managed software development, business intelligence and analysis, operations, and project management. Prior, David held various leadership positions at Microsoft for 24 years. While at Microsoft, he achieved many accomplishments, including developing tools that facilitated Windows and Office, helping with the development of 3D technology within the company, creating the Pocket Excel application and working on the first Xbox. David also served on Microsoft's Engineering Excellence team and taught courseware to developers in China. He began his career working on software for the Air Force Weapons Lab and the Space Shuttle in Cape Canaveral.
"David's wealth of experience, knowledge and talent is invaluable," said Wendy Hamilton, CEO, TechSmith. "Having someone of David's caliber on our team will further enable TechSmith to provide the most effective products to help our customers successfully create, share and collaborate."
David earned a bachelor's degree in electrical engineering from the United States Air Force Academy and a master's degree in industrial and organizational psychology from Capella University.
About TechSmith
Founded in 1987, TechSmith Corporation provides practical business and academic software products that can dramatically change how people communicate and collaborate. Its mission is to empower people to create remarkable videos and images that help share knowledge and information. TechSmith enables users to work more effectively wherever they may be and ensures that the process of creating, sharing and collaborating around content is simple and intuitive so that others can learn from their knowledge. Learn more at https://www.techsmith.com/and follow @TechSmith on Twitter for the latest news.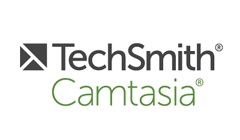 More than a simple screen recorder: Camtasia is a complete solution for creating engaging learning videos. Use Camtasia to record any on-screen-activity, including voice and video from a camera. Camtasia's integrated video editor makes it painless to cut out mistakes, combine footage and work with multiple tracks. Add your own logos, images and recordings. The integrated effects help you draw attention to what's most important:

· Callouts – Arrows, cursor effects, keystrokes, text, highlights, blur and many more.
· Animations – Move and scale objects to create engaging transitions.
· Quiz & Interactivity – Assess your audience with a quiz and add clickable hotspots to your video. The videos are HTML5 and SCORM-compliant.
· Zoom, Pan & SmartFocus – Use panning and zooming to direct viewers' attention by showing only what's important.
· Green Screen – Camtasia's chrome key effect removes the background color of any video. Layer it on top of your recording to put the trainer right in the video.

Export your video projects in a variety of file formats (MP4, WMV, MOV, AVI etc) and leverage HTML5 for rich video features. Share your recordings on your organization's LMS or send them straight to YouTube, Vimeo, Sharepoint, Google Drive and more.

More details of this software