Training Orchestra wins again with a Silver award for 2015
Training Orchestra, a leader in innovative Training Management Systems, won a coveted Brandon Hall Group Silver Award for Excellence in the Best Advance in Software for a Training Company category. The winners were announce via webinar on December 3rd and the list can be found at http://www.brandonhall.com/excellenceawards/excellence-technology.php?year=2015#
In 2014, Training Orchestra received a Gold Award for Excellence in the Best Advance in Learning Management Technology for External Training category. The combination of the two Excellence Awards confirms the leading position of the company in the area of training management systems dedicated to the Training Companies.
"We are very excited about this validation of our efforts and commitment to the training industry" said Stéphane Pineau, CEO of Training Orchestra. "We consistently strive to bring the best value to our clients and I am proud of everyone in our organization for the work they have done."
"Our award winners are the most visionary and innovative developers of HCM technology solutions that moves organizations forward in serving employees, customers and investors," said Brandon Hall Group Chief Operating Officer Rachel Cooke, who runs the awards program. "I think everyone can learn from the achievements of our award recipients."
"These award-winning solutions were closely evaluated by our judges for not only their innovation, but the real results they brought to the organizations," Brandon Hall Group Chief Executive Office Mike Cooke said. "That is what makes our technology awards program special – connecting creativity and innovation to direct business results."

About Training Orchestra
As a leader in Training Management Software (TMS) Training Orchestra provides the most complete ERP dedicated for training organizations. With a back-end system covering the entire training process (logistics, administrative, finance, and sales) Training Orchestra helps corporate training departments "train more with less" and training companies increase their profitability.
While optimized for managing Instructor Led Training, Training Orchestra can easily complete a LMS and provide a full end to end management solution to drive training activities, optimize scheduling, track budgets, and enhance productivity and customer loyalty. Training Orchestra has proven its efficiency worldwide with over 250 satisfied clients in the cloud, 500,000+ users, and $1.5+ billion of training budgets managed. Additional information is available at http://www.training-orchestra.com/en/
About Brandon Hall Group, Inc.
With more than 10,000 clients globally and 20 years of delivering world class research and advisory services, Brandon Hall Group is the most well-known and established research organization in the performance improvement industry. We conduct research that drives performance, and provides strategic insights for executives and practitioners responsible for growth and business results.
Brandon Hall Group has an extensive repository of though leadership, research and expertise in Learning and Development, Talent Management, Leadership Development, Talent Acquisition and Human Resources. At the core of our offerings is a Membership Program that Empowers Excellence Through Content, Collaboration and Community. Our members have access to research that helps them make the right decisions about people, processes, and systems, combined with research-powered advisory services customized to their needs. (www.brandonhall.com).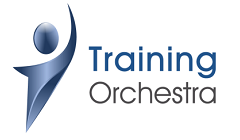 Training Orchestra: Optimised Training Management
Training Orchestra is the European Leader in Integrated Training Management Solutions for training departments and training enterprises. Training Orchestra offers the widest range of Training Management solutions on the market.

Training Orchestra provides the following benefits:
A comprehensive and optimized management of your training process
An unmatched flexibility and adaptability
A seamless integration into your information system
A user friendly and simple interface designed to enhance productivity
The data sharing and key control indicators you need in real-time
A multilingual and multi-user cloud based solution

With over 250 satisfied customers including a number of major international companies (Areva, Canal, EADS…) and more than 0,5 million users, The Training Orchestra Solution has proved its efficiency.

It is part of the strategic and operational management of training activities:

Automatic budget forecast & analysis
Native legal compliance
Increased receivables turnover ratio
Customer loyalty & tracking
Administrative productivity
Optimized use of resources
Data reliability

Training Orchestra implements its solutions with remarkable speed, allowing you to benefit from its customers' best practices. Available in SaaS, ASP or License mode, Training Orchestra offers flexible solutions, a quality service and a unique expertise.


More details of this expert