Press and News
These geography lessons are anything but boring!
A serious game by IMC shows how engaging scientific research can be.
What will our environment be like in 50 years' time and how does our behaviour influence our climate as well as our everyday lives? The priority for researchers at the Leibniz Center for Agricultural Landscape Research (ZALF) and their cooperation partners, for example DHI-WASY GmbH, in carrying out this project was to inform citizens about the consequence s of the use of landscapes and agricultural land. The objective of "Innovation Network Adaptation to Climate Berlin Brandenburg" (INKA BB) was to make research results accessible to a wider audience and to raise awareness for the issues relating to climate change. The project team found a competent partner for their digital training in IMC and together they developed a unique serious game with wide-reaching appeal.

The interactive game is geared specifically towards high school and university students, non-governmental organisations, and organisations dealing with water management. The game shows a typical Brandenburg landscape and simulates climate scenarios within a timeframe of 50 years. The gamer plays the role of a regional adviser for water management, and over the course of the game, he or she has to decide how the land is used and how water management and rainwater management is organised, as well as assume responsibility for his/her respective decisions further down the track.

The aim for the project was to visualize possible climate scenarios as realistically as possible and present that content in an easy-to-understand format to interested citizens of any age. By transforming a real life river basin into a structured virtual world, it became possible to teach this wide audience about the possibilities and limits of a human response to climate change in a way that was fun and engaging. Read more about this innovative approach in our latest case study.

For more information, please visit us at: www.im-c.com
About IMC:
IMC is an international leading full-service provider for digital learning. The product and service portfolio ranges from bespoke e-learning content, authoring and publishing solutions to learning and talent management suites. Multimedia and video productions as well as business process guidance and compliance solutions are also an integral part of IMC´s offering. Worldwide, IMC´s all-embracing technologies and services support more than 1,000 companies, public institutions and educational establishments of all sizes and in all sectors in the planning, developing and implementing of mature HR development strategies. On the MOOC (Massive Open Online Courses) platform www.opencourseworld.com, interested parties from students to managers benefit from free publically available academic teaching.

The company has its headquarters in Saarbruecken, branches in Munich and Freiburg and subsidiaries in Australia (Melbourne), Great Britain (London), Austria (Graz), Romania (Sibiu), Switzerland (Zurich) and in the USA (Phoenix). IMC is also represented with partner offices in numerous other countries.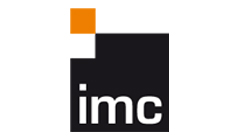 The Learning Suite, IMC's learning management system, is the solution for the planning, management, implementation and control of your learning processes. Europe's leading learning management system enables the detailed depiction of company-specific learning processes and structures regardless of industry and size of the company, ensures tailor-made and cost-effective further training for the target groups in accordance with the organisational goals and, using innovative technology, guarantees a high level of long-term information and performance for your staff.

"The super-friendly user interface and numerous layers of flexibility make for a robust solution." - David Wentworth, Senior Learning Analysts, Brandon Hall
More details of this software