Analysed by Craig Weiss, recently named the most influential person in the corporate e-learning sector.Craig Weiss, named the most influential person for e-learning on the industry's 'Top Ten' annual list globally, has published his annual State of the LMS Industry Report for 2015 on his blog "E-Learning 24/7 Blog". His report contains an independent analysis of 645 Learning Management Systems from all over the world.

Following on from previous reports, IMC has again secured a position within the top 10 rankings for LMS providers. Analysing the Learning Management Systems over different verticals, Craig has ranked the IMC Learning Suite as the number one solution for governmental organisations and the healthcare industry. Craig Weiss ranks the IMC Learning Suite in second place for large businesses (10,000+ employees).

The ranking is based on different criteria, such as user interface, support and service, and general features.
The globally recognised e-learning expert and thought leader made the following assessment of the IMC Learning Suite: "An all-around super performer! One of the real strengths of this LMS is its completely intuitive and easy to use user interface in combination with the powerfulness of the solution itself. One can easily configure and use it according their level of experience and needs."

Craig Weiss lists the Learning Suite's product strengths, amongst others, as:
No charge for APIs
Robust in mobile including the branding of the mobile app
Ideal for 10,000+ internal and B2B / B2C
Commenting on Craig Weiss's assessment, Dr. Tobias Blickle, board member of IMC and responsible for research and development, says: "This ranking reflects our leading position in the LMS market. Our numerous customers appreciate it. We see thisannouncement as a clear recognition of our innovative and dedicated approach to the development strategy of the Learning Suite."

The state of the LMS industry 2015 report (subject to a fee of 599$) can be downloaded here.

For more information please visit us at: www.im-c.com
About IMC
IMC is an international leading full-service provider for digital learning. The product and service portfolio ranges from bespoke e-learning content, authoring and publishing solutions to learning and talent management suites. Multimedia and video productions as well as business process guidance and compliance solutions are also an integral part of IMC´s offering. Worldwide, IMC´s all-embracing technologies and services support more than 1,000 companies, public institutions and educational establishments of all sizes and in all secto rs in the planning, developing and implementing of mature HR development strategies. On the MOOC (Massive Open Online Courses) platform www.opencourseworld.com, interested parties from students to managers benefit from free publically available academic teaching.
The company has its headquarters in Saarbruecken, branches in Munich and Freiburg and subsidiaries in Australia (Melbourne), Great Britain (London), Austria (Graz), Romania (Sibiu), Switzerland (Zurich) and in the USA (Phoenix). IMC is also represented with partner offices in numerous other countries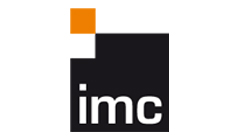 The Learning Suite, IMC's learning management system, is the solution for the planning, management, implementation and control of your learning processes. Europe's leading learning management system enables the detailed depiction of company-specific learning processes and structures regardless of industry and size of the company, ensures tailor-made and cost-effective further training for the target groups in accordance with the organisational goals and, using innovative technology, guarantees a high level of long-term information and performance for your staff.

"The super-friendly user interface and numerous layers of flexibility make for a robust solution." - David Wentworth, Senior Learning Analysts, Brandon Hall
More details of this software