Training, the digital revolution is under way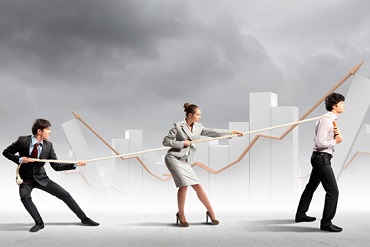 Face-to-face has had its day. Classrooms with tables like rows of onions, the same. Long discussions between the knowledgeable and ignoramuses are likewise dead.
You tell me nobody expected the explosion of digital tools to disappear - and you would not be wrong. But if it took a revolution to definitively dismantle their status, it was the digital revolution that made it stick.
Renewed Terms and Conditions
We can already see a host of ways to do what we have always done, but better - naturally. The american author and consultant Jane Hart enumerates the main online tools on a yearly basis and has been obliged to double the size of her list - knowing that dozens are still waiting in the wings.
Face-to-face training is complemented by solutions such as Kahoot, Plickers, Socrative, Klaxoon, and many others, which exist to stimulate interactions and, in addition, avoid the situation in which the learners are distracted by their mobiles. The old whiteboard has become interactive, shared and accessible from everywhere (as Google offers with its Jamboard) and collaboration is growing.
In-room formats can be substituted by webinars, virtual classes, or devices that combine multiple approaches, such as Mooc.
Multimodal programs include ideas like workshops or fablabs and microlearning modules, video (classic, motion design or animated) or more common objects (cards, computer graphics etc).
A good dose of interactions enriches the experience, sometimes guided by tutors or coaches, sometimes impelled by community managers and sometimes free and informal within collaborative spaces and corporate social networks.
Platforms that are more, or less, linked with the HRIS and in line with the challenges of talent management and both open to learners' exchanges and enriched with gamification, create unique user experiences.
Based on new standards (xAPI), next-generation technology architecture offers unparalleled capabilities in terms of feedback and monitoring learner activities.
Economic models in question
But, as in any period of revolution, until the cards are beaten, the game is not over and the players continue to bet without really knowing where their game will lead them. It is only later that a number of players realise that the economic model on which they rely is not entirely viable.
The digital learning agencies have traded a workforce that is incompatible with the flexibility required for the cohorts of freelance mercenaries. Publishers who dreamed of selling modules on shelves as consumer products understood that for some their interest resided in the realisation of tailored services and for the others in the sale of applications.
Platforms that relied on open and massive systems began to cash in on their expertise, offering low-cost certification or leaving the academic world in order to sign partnerships with large groups. Some, finally, not knowing how to value their solution, leave it freely available until the market is ripe for a profitable exploitation.
The current boom will gradually give rise to major players. For example, LinkedIn acquired Lynda for a record amount to launch its integrated training solution - and the movement is just beginning.
Beyond training
The digital revolution concerns all dimensions of learning, whether self-learning, face-to-face or in groups. It affects both hands-on and remote activities. It concerns platforms, tools and data (by 2020, no less than 50 billion devices will be connected to each other).
It transfers private practices into the professional sphere, favouring exchanges and activities. It ultimately affects the whole company and should contribute to the creation of more autonomous, responsible and creative collaborators - provided of course that the organisations on which it is based are supportive.


Laurent Habart
Independent consultant and trainer
http://learning-sphere.com/fr/author/habart/

Infomercial - 11/08/2016