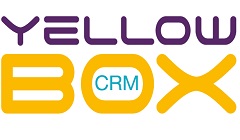 YellowBox CRM
Dimo Software
WBR = Without bsoco Rank : bsoco does not contain enough information on this software to evaluate it.
bsoco benchmark sheet
- advantages and disadvantages
- price positioning
- how easy it is to familiarise oneself with this software
- level of R&D
quality of support
- number of training days
- Other market indicators
Not available sheet
bsoco light sheet
- ranking
- community dynamics
- bsoco index evolution
Not available sheet
Description
YellowBox CRM est un logiciel CRM simple d'utilisation pour les PME et PMI compatible PC et Mac. Notre logiciel de suivi de client est facilement paramétrable, en fonction des spécificités de chaque métier. Il est également accessible par les mobiles, pour une gestion des relations commerciales plus efficace.