Press and News
Ambitions, the new TV programme of Romandie Formation
Romandie Formation, the training brand of Centre Patronal, discusses the challenges of an important business sector for western Switzerland companies and launches Ambitions, a fortnightly TV programme on professional training.
In its 3rd episode, the Team Romandie Formation focuses on financing training and eLearning and collects testimonials from – among others – clients of MOS – MindOnSite.
Professional training centre in western Switzerland
We work with Romandie Formation on implementing a customised learning space for their customers in order to offer them access to dynamic, motivating and professional training. Tiffany Quilichini, Training Offer Manager in Romandie Formation, also mentions the benefits of eLearning and expresses their wish to later on integrate Blended Learning in their programmes.
Swiss watch manufacturer
Then, Michel Béziat, Manager of Audemars Piguet Academy, shares as well his experience: "eLearning is a complement to face-to-face training at Audemars Piguet. I would say it is a preparation (…). It is also a support to sale our new products."
We warmly thank our clients for taking the time to share their experience! The interview of Tiffany Quilichini was filmed in our premises in Lausanne with part of the team. Enjoy!
AMBITIONS 3 – Financing training and eLearning (in French)
Here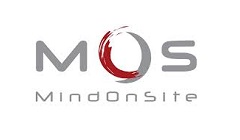 MOS Chorus is a highly flexible tool, ideal for deploying training programs for your internal staff and your extended organization in a very short period of time.

MOS Chorus is a SCORM-compatible LMS/LCMS platform, consisting of four natively integrated modules:

1- Administrative tool with a wealth of features, allowing managers to independently manage their training (e.g. dashboards, time-saving tools, automation of rules, notifications and reminders, Web services, and integration with HRIS, CRM or ERP).

2&3- Style and interface editors offering vast graphic potential: each company can adapt user portals to its own graphic charter and integrate the desired services.

4- Content editor allowing asynchronous (e.g. eLearning and questionnaires) and synchronous (e.g. classroom-based learning and coaching) coursework to be created, edited and combined. Rich and interactive content can be accessed both online and offline, on PCs, tablets and smartphones.

More details of this software