New records for the 2016 iLearning Forum edition
The No.1 event dedicated to technologies dedicated to individual and organisation learning, which took place in Paris on Tuesday 26 and Wednesday 27 January, ends with another success: 4'500 visitors, 80 speakers and 75 exhibitors in 2 days.
"I am delighted with the steady increase of iLearning Forum, even though the vast majority of companies still need to be convinced of the benefits of a digital approach to learning. Every year, we see a growing success, and each year we try to help companies and organisations to use more eLearning (…)", says Sally-Ann Moore, Director and Founder of iLearning Forum.
The trade show observe une croissance de 15% entre 2015 et 2016, et de 210% par rapport à 2009. De quoi va faire dire à l'organisateur que "la France s'enthousiasme pour le eLearning".
90% of French companies are not using eLearning yet. Given this situation, the trade show organiser focused on practical round tables: "State of the Art of eLearning in France" that helped contextualise the role of digital in learning and "Evolution of your LMS strategy" that attracted +200 professional visitors about to buy their first LMS.
READ THE FULL REPORT
Thank you for coming!
You were particularly numerous to visit us on our booth, to discuss your training issues, to find a concrete solution to your challenges, to discuss digital trends and to learn more about our learning solutions.
We thank you for your visit and remain at your disposal for any further information.
CONTACT US
See you on 24 and 25 January 2017
For the next edition of iLearning Forum, a third conference room – "lab" – will be added to expand the demonstrations agenda. This additional room will be dedicated to demonstrations of new technologies and will include a "sandbox" for visitors who want to experience tools.
http://www.mindonsite.com/en/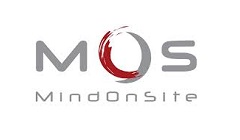 MOS Chorus is a highly flexible tool, ideal for deploying training programs for your internal staff and your extended organization in a very short period of time.

MOS Chorus is a SCORM-compatible LMS/LCMS platform, consisting of four natively integrated modules:

1- Administrative tool with a wealth of features, allowing managers to independently manage their training (e.g. dashboards, time-saving tools, automation of rules, notifications and reminders, Web services, and integration with HRIS, CRM or ERP).

2&3- Style and interface editors offering vast graphic potential: each company can adapt user portals to its own graphic charter and integrate the desired services.

4- Content editor allowing asynchronous (e.g. eLearning and questionnaires) and synchronous (e.g. classroom-based learning and coaching) coursework to be created, edited and combined. Rich and interactive content can be accessed both online and offline, on PCs, tablets and smartphones.

More details of this software