Press and News
Adobe Summit 2016: Are You An Experience Business?
Company Outlines Vision, Extends Platform to Address Next Major Enterprise Software Wave
Adobe (Nasdaq: ADBE) today kicked off Summit 2016, Adobe's annual digital marketing conference in the U.S., showcasing innovations across Adobe Marketing Cloud. Adobe Summit is the leading industry event focused on the future of marketing and business transformation and attracted a record-breaking 10,000 attendees. Starring Adobe's most breakthrough technical achievements in marketing, the conference will also feature Oscar-award winning actor and director George Clooney, "Silicon Valley" star Thomas Middledich, actor and singer Donny Osmond and World Champion soccer player Abby Wambach, who will address how their own personal brands are evolving in today's digital world. Executives from Cirque de Soleil, Comedy Central, Mattel, McDonald's and Royal Bank of Scotland are among hundreds of brands speaking about how they're at the forefront of the next big industry wave: the "Experience Business" wave.
Experience Business
The third wave of enterprise software is upon us – and it's reinventing how products and services are created, delivered and marketed. First came the "back-office" wave, with software solutions for in-house processes like inventory control, payroll and accounting. Then came the "front-office" wave, which helped firms streamline their data to better interact with customers. With both waves, early-adopters of enterprise software enjoyed a significant advantage over rivals. Today, we find ourselves in the early stages of a third wave.
The flood of information and opportunity unleashed by the digital revolution has raised customer expectations to unprecedented levels. There's only one way for brands to thrive in this new environment: become an Experience Business. Companies have to create a personalized, compelling customer experience at every link of the relationship, from websites and mobile apps to retail environments.
At Summit, Adobe unveiled the next generation Adobe Marketing Cloud to drive the Experience Business. The company unveiled Adobe Cloud Platform enhancements, including advancements to its partner and developer program. A new Adobe Marketing Cloud Device Co-op is expected to link up to 1.2 billion devices. A new Over-the-Top (OTT) offering makes it easy for TV networks and pay-TV providers to bring more personalized TV and ad experiences directly to consumers via Apple TV, Microsoft Xbox, Roku and other connected devices. The company also introduced new data science capabilities that enable brands to predict and deliver the right experience on the web, in apps, and at the point of sale at the right moment across any device.
"Every company should be obsessed with the quality of the experiences they are delivering to their customers," said Brad Rencher, executive vice president and general manager, Digital Marketing Business at Adobe. "Adobe is laser-focused on enabling our customers to create consistent, personalized stand-out experiences for their customers."
Adobe Cloud Platform
Advancements to the Adobe Cloud Platform include updates to Adobe Exchange, which hosts hundreds of apps and integrations such as Microsoft Dynamics CRM, DemandBase, Acxiom, and BrightEdge, and enable partners to extend the functionality of Adobe Marketing Cloud. The launch of Adobe.io, Adobe's new developer portal, enables developers to download the Adobe Marketing Cloud software development kit (SDK) and easily access application program interface (API) routines and protocols.
New Adobe Certified Metrics, built on the Adobe Cloud Platform and powered by Adobe Analytics, offer standardized digital census data for more accurate measurement of digital audiences. By leveraging Adobe Certified Metrics, measurement partners, such as comScore, announced today, and Nielsen, can provide a complete view of total audience engagement across TV and digital to increase ad revenue opportunities. With Adobe data, cable networks, pay-TV service providers and digital publishers can now accurately measure audiences and monetize their content across all screens - including linear TV, DVR, video-on-demand, desktops, smartphones, tablets, game consoles and over-the-top connected devices.
Cross-Device Co-op & Mobile
Adobe announced the Adobe Marketing Cloud Device Co-op, a network that will enable the world's biggest brands to work together to better identify consumers as they move from one digital device to another – all while adhering to the highest standards of privacy and transparency. The Co-op will empower participating brands to deliver more personalized consumer experiences across devices and applications at massive scale.
Adobe also unveiled a series of innovations in Mobile Marketing. Deeper integration of Adobe Experience Manager Mobile with Apache Cordova helps customers build mobile-app extensions to create richer app experiences. Adobe Experience Manager Mobile simplifies the process of building and managing visually appealing enterprise apps that are as easy to use as consumer apps. Several technology partners also announced today that they are extending their support of Adobe Experience Manager to include mobile.
Mobile Core Services now offers tools for brands to optimize the way they interact with users. Adobe's new deep linking capability within Adobe Marketing Cloud allows brands to send content or promotional offers that will take the customer directly to the appropriate page within the app itself, if it's installed, eliminating multiple steps and providing a better consumer experience.
New OTT Offering
Adobe unveiled new capabilities in Adobe Primetime that extend the solution to OTT platforms and make it easy for TV networks and pay-TV providers to deliver more personalized TV and ad experiences directly to consumers across Apple TV, Microsoft Xbox, Roku and other connected devices. Through the integration with Adobe's digital marketing solutions, content providers can now acquire, engage and monetize audiences.
Data Science & Sneaks
Adobe also announced a series of new data science capabilities including Smart Tags, a TV Recommendation Engine, Automated Insight for Advertising, and email optimizations through Predictive Subject Lines. These capabilities further advance the use of algorithms. The new algorithms simplify the process of extracting insights from billions of data points to help marketers make better business decisions and benefit from recommendations and predictions they didn't even know existed.
Adobe will also be offering several "Sneaks" at Adobe Summit – previews of groundbreaking ideas and technologies percolating inside Adobe labs. One such Sneak: an early look at Adobe Experience Design CC paired with Adobe Experience Manager Mobile to allow designers to take UX designs of mobile apps to production.
For additional announcements and news about Adobe Summit, visit the Adobe Conversations blog.
About Adobe
Adobe is changing the world through digital experiences. For more information, visit www.adobe.com.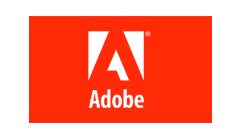 Adobe Captivate 9: Create any kind of eLearning end-to-end. For any device.
With new Adobe Captivate 9 you can create virtually any kind of aesthetically attractive and instructionally sound eLearning. Go seamlessly from storyboarding to responsive eLearning and everything else in-between using a single easy-to-use tool. Dip into the exclusive 25,000+ asset store to enrich your content. Enjoy the power of being able to create amazing courses that run seamlessly across desktops and mobile devices.
Learn more
More details of this software
Publisher press
> 11/05/2017 - Adobe Summit EMEA 2017: Creating Exceptional Customer Experiences

> 06/04/2017 - AI, VR, IoT and Kate McKinnon Headline Adobe "Summit Sneaks"

> 03/03/2017 - Adobe Empowers Businesses to Transform at Adobe Summit

> 22/02/2017 - The Role Of Critical Thinking In Modern Business Training

> 02/02/2017 - Adobe's Board of Directors Elects Adobe CEO Shantanu Narayen as Chairman

> 03/01/2017 - Adobe Completes Acquisition of TubeMogul

> 06/12/2016 - Adobe Data Shows Cyber Monday Largest Online Sales Day in History With $3.39 Billion

> 22/11/2016 - Adobe Named a Leader in Lead-to-Revenue Management Platform Vendors by Independent Research Firm

> 04/11/2016 - Creativity Pays: Global Survey From Adobe Links Being Creative to Stronger Personal and Professional Success

> 27/10/2016 - World's Top Creators Headline Adobe MAX

> 19/10/2016 - Adobe Named a Leader in Gartner 2016 Magic Quadrant for Digital Marketing Analytics

> 06/10/2016 - Media Alert: Adobe Survey Reveals Americans' Dependence on Email

> 16/09/2016 - Media Alert: Adobe Releases Lightroom for Mobile 2.5 Enabling Mobile DNG Raw Photography on iOS 10

> 08/09/2016 - Adobe Unveils New Virtual Reality, Character Animation and 3D Innovations at IBC 2016

> 15/07/2016 - Adobe Creative Cloud Innovations Take Creativity From Blank Page to Brilliant

> 27/06/2016 - Interview (e-learning): Gourav Sinha, Marketing Manager of Adobe

> 23/06/2016 - Adobe Positioned as a Leader in Gartner Magic Quadrant for Mobile App Development Platforms

> 07/06/2016 - Adobe Launches Spark: Visual Storytelling Apps for Everyone

> 26/05/2016 - Adobe Names Cynthia Stoddard as Senior Vice President and Chief Information Officer

> 13/05/2016 - Media Alert: Adobe Launches Public Sector Cloud Offerings on Amazon Web Services in Europe

> 04/05/2016 - Adobe Sign Debuts, Integrated with Adobe Marketing Cloud for Paperless Customer Experiences

> 22/04/2016 - Adobe Unveils Breakthroughs in Video and Film Production

> 08/04/2016 - Adobe Summit 2016: Are You An Experience Business?

> 29/03/2016 - Adobe Announces Cross-Device Co-op to Enable People-Based Marketing

> 11/03/2016 - Opera House Embarks on Digital Transformation with Adobe

> 16/02/2016 - Media Alert: Adobe to Unveil Next Generation Marketing Cloud at Summit

> 08/02/2016 - Adobe Video Tools Get Rave Reviews at Sundance 2016

> 14/01/2016 - Distracted and Device-Hungry: Global Consumers Demand That Brands Entertain Them

> 21/12/2015 - Accenture and Adobe Expand Alliance to Advance Digital Transformation for Life Science, Healthcare, and Financial Services Organizations

> 26/11/2015 - Adobe Named a Leader in Data Management Platforms by Independent Research Firm

> 31/07/2015 - Interview (e-learning): Priyank Shrivastava,director of product marketing at Adobe

> 23/06/2015 - Adobe Unveils Milestone 2015 Creative Cloud Release

> 04/06/2015 - Adobe Announces 2015 Release of Technical Communication Suite

> 26/05/2015 - Adobe Report Predicts Summer Travel Spend to Increase to $65 Billion

> 18/05/2015 - Adobe Advances Programmatic Advertising with New Dynamic Creative Technology

> 12/05/2015 - Adobe Advances Integration of Big Data with Creative Content

> 29/04/2015 - Adobe Delivers Major Innovations to Creative Cloud Photography

> 23/04/2015 - Adobe Positioned as a Leader in Gartner Magic Quadrant for Multichannel Campaign Management

> 26/03/2015 - Adobe Reports Strong Q1 FY2015 Financial Results

> 17/03/2015 - Adobe Pushes Boundaries of Marketing at Summit 2015

> 09/03/2015 - Adobe Photoshop Turns Twenty-Five

> 24/02/2015 - Media Alert: Adobe Summit to Feature Industry Luminaries, Digital Marketing Innovations

> 11/02/2015 - Adobe Launches Cloud Solutions for Government at Digital Government Assembly

> 03/02/2015 - Super 7 Tips To Create Responsive Courses with Adobe Captivate 8

> 23/01/2015 - Adobe Announces Program to Repurchase $2.0 Billion of Stock by End of FY2017

> 14/01/2015 - Top 5 productivity tips for Adobe Captivate

> 09/01/2015 - Adobe Positioned as a Leader in Gartner Magic Quadrant for Digital Marketing Hubs

> 05/01/2015 - Interview (e-learning): Dr. Pooja Jaisingh, Sr. eLearning evangelist of Adobe

> 16/12/2014 - Adobe Data Shows Cyber Monday Sales Up 16 Percent; Large Retailers See Biggest Gains

> 04/12/2014 - Adobe Learning Summit 2014 session recordings now available!

> 18/09/2014 - ADOBE LEARNING SUMMIT - Explore New Frontiers , Oct 27, Las Vegas

> 15/09/2014 - Adobe and Publicis Groupe Team Up to Deliver First Always-On Global Marketing Platform

> 04/09/2014 - Adobe Named a Strong Performer in Digital Experience Delivery Platforms by Independent Research Firm

> 24/06/2014 - Adobe Presenter 10 Enables on-Demand eLearning

> 10/03/2014 - Organize your eLearning Projects: Grouping Slides in Adobe Captivate 7

> 30/09/2013 - Thematic case study (e-learning) : Rapid learning and mobile learning, the major trends by Adobe

> 03/09/2013 - Adobe Releases Presenter 9 – Simple, Intuitive Software for Effective Communication with a Virtual Audience

> 23/08/2013 - Adobe Announces Captivate 7 – Everything You Need to Create in eLearning