Scholarship Honors Five High School Students for Academic and Service Achievements
ADP® today announced this year's recipients of its Henry Taub Scholarship, which recognizes incoming college students who have exhibited academic excellence and made significant contributions to their communities. The program was established four years ago to honor ADP's late founder, Henry Taub, and his belief in the invaluable benefits of higher education.
The Henry Taub Scholarship Award is open to children of ADP associates who are pursuing a college education. Up to $20,000 in annual financial assistance is awarded to each of the five recipients to help pay for tuition and books. The 2015 Taub Scholars are: Elizabeth Chen (Fort Collins, CO); William Richardson (Nashville, TN); Joshua Santillo (Alpharetta, GA); Bailey King (Rockwall, TX); and Kiera Murison (Rockwood, Ontario, Canada).
"On behalf of ADP, I would like to congratulate every one of this year's Henry Taub Scholars for their admirable achievements, both in and beyond the classroom," said Carlos Rodriguez, president and CEO of ADP. "ADP is honored to assist these students in their continuing academic endeavors as well as to enable them to embody the values of our late founder, Henry Taub."
ADP collaborates annually with the ADP Foundation and the National Merit Scholarship Corporation (NMSC), an independent non-profit organization, as well as the International Scholars Program, to identify the five Henry Taub Scholar finalists. From the pool of qualifying applicants, finalists were selected based on a range of criteria, including academic achievements, extracurricular activities and community involvement, leadership roles, and an essay. The Henry Taub Scholarship Award is an extension of ADP's broader, ongoing scholarship program sponsored by the ADP Foundation, which has provided millions of dollars in scholarships to hundreds of children of ADP associates over the last 40 years.
"ADP and the ADP Foundation fully support Henry Taub's belief in the incredible opportunities that higher education offers," said Rita Mitjans, Chief Diversity & Corporate Social Responsibility Officer and Trustee of the ADP Foundation. "We wish great success to all of this year's scholars in following their dreams and achieving their goals."
About ADP
Employers around the world rely on ADP® (NASDAQ: ADP) for cloud-based solutions and services to help manage their most important asset -- their people. From human resources and payroll to talent management to benefits administration, ADP brings unmatched depth and expertise in helping clients build a better workforce. A pioneer in Human Capital Management (HCM) and business process outsourcing, ADP serves more than 625,000 clients in more than 100 countries. ADP.com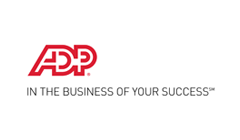 A flexible, configurable and easy to use Human Resource Management solution. Through the automation of HR processes, and by empowering management through intuitive dashboards, it will support your business with better management and administration of employee life cycle events, in addition to planning and executing workforce business needs. Its flexible framework will enable you to align industry best practices with your organisation's culture, and accommodate change as your business evolves.
More details of this software