Press and News
AI, VR, IoT and Kate McKinnon Headline Adobe "Summit Sneaks"
At Adobe Summit, Adobe (Nasdaq:ADBE) will reveal its latest innovations in areas including Artificial Intelligence (AI), Virtual Reality (VR) and the Internet of Things (IoT) during the annual "Summit Sneaks." Hosted by Saturday Night Live's Kate McKinnon, attendees will get a sneak peek at new technologies designed to dramatically improve customer experience. Fueling each of Summit Sneaks' previews and demos is Adobe Sensei, which uses artificial intelligence and machine learning, as well as Adobe's massive volume of content and data assets, to tackle today's most complex experience challenges. Sneaks is a perennial highlight of Summit and audience favorites often become part of future product offerings.
Whether you're a student, designer, enterprise or government agency, reimagining your customer experience has become a critical part of every digital transformation strategy. Technologies such as VR, AI, and IoT will provide new ways to design and deliver great digital experiences. All great experiences start with amazing design and deep intelligence, which have long been Adobe's core competencies. Sneaks is the opportunity for Adobe's top R&D talent to showcase work that pushes the boundaries in these domains.
Some of the projects Adobe will be showing off at "Summit Sneaks" include:
Virtual Reality and Augmented Reality
- VR advertising: When done effectively, VR can be personalized and immersive while feeling natural. This project combines technology across Marketing Cloud and Creative Cloud to enable real-time advertising in a VR environment. Picture an individual wearing a VR headset, placed in the middle of New York's Times Square. As she looks around, billboards are replaced in real-time. The deep learning capabilities powered by Adobe Sensei and the analytics and advertising capabilities in Adobe Experience Cloud identify what the customer would likely be interested in and pull the appropriate assets from within Creative Cloud.
- Future of retail: The Microsoft HoloLens is driving the ability to compute in the physical world. The potential to visualize and layer data over objects—through voice commands and gestures—offers the ability for brands to see how consumers navigate physical spaces. This project illustrates the opportunities for retailers by showing how in-store shopper interactions can be captured and visualized within Adobe Analytics. For instance, by placing sensors on its items, a retailer can see that a product is generating heavy foot traffic and release more variations and promotions to serve customer demand.
Artificial Intelligence and Machine Learning
Intelligent website personalization: Personalized web experiences increase brand engagement and conversion. This project taps into Adobe Sensei's AI technology to make intuitive recommendations about both layout and content. A travel website, for example, could input retirees as its target audience. Using Adobe Sensei's capabilities, the site can mine the brand's digital asset system in Adobe Experience Cloud to recommend the most effective layout and brand assets.
- Geo-based audience targeting: This project will allow brands with a physical presence to tap into location technologies and engage consumers on the move with relevant content and promotions. Using a core service in Adobe Marketing Cloud, a fast food chain could identify groups of opted-in users that display purchase intent through engagement with the brand's mobile app. Through patterns identified with Adobe Sensei's machine learning, users are grouped by location and can be served up customized promotions that drive them to the restaurant.
The Internet of Things
- Next generation voice assistant: Interactions with interfaces such as Amazon Alexa are currently transactional and anonymous, where users receive information on general topics such as movie show times or playlists. This project takes core Adobe Experience Cloud technologies and Amazon's open APIs to create a more intelligent and personalized assistant. For example, consumers can ask Alexa for their reward status for a hotel chain or airline. Alexa can then use their customer profile data and preferences to recommend promotions or activities that take advantage of those reward points/miles in a transparent and privacy conscious manner.
Helpful Links: Stream the keynote on Wednesday, March 22, 10am–12pm PT: http://summit.adobe.com/na/sessions/summit-online/sign-up/
About Adobe
Adobe is changing the world through digital experiences. For more information, visit www.adobe.com.
© 2017 Adobe Systems Incorporated. All rights reserved. Adobe and the Adobe logo are either registered trademarks or trademarks of Adobe Systems Incorporated in the United States and/or other countries. All other trademarks are the property of their respective owners.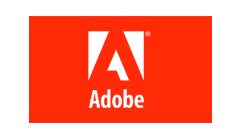 Adobe Captivate 9: Create any kind of eLearning end-to-end. For any device.
With new Adobe Captivate 9 you can create virtually any kind of aesthetically attractive and instructionally sound eLearning. Go seamlessly from storyboarding to responsive eLearning and everything else in-between using a single easy-to-use tool. Dip into the exclusive 25,000+ asset store to enrich your content. Enjoy the power of being able to create amazing courses that run seamlessly across desktops and mobile devices.
Learn more
More details of this software
Publisher press
> 11/05/2017 - Adobe Summit EMEA 2017: Creating Exceptional Customer Experiences

> 06/04/2017 - AI, VR, IoT and Kate McKinnon Headline Adobe "Summit Sneaks"

> 03/03/2017 - Adobe Empowers Businesses to Transform at Adobe Summit

> 22/02/2017 - The Role Of Critical Thinking In Modern Business Training

> 02/02/2017 - Adobe's Board of Directors Elects Adobe CEO Shantanu Narayen as Chairman

> 03/01/2017 - Adobe Completes Acquisition of TubeMogul

> 06/12/2016 - Adobe Data Shows Cyber Monday Largest Online Sales Day in History With $3.39 Billion

> 22/11/2016 - Adobe Named a Leader in Lead-to-Revenue Management Platform Vendors by Independent Research Firm

> 04/11/2016 - Creativity Pays: Global Survey From Adobe Links Being Creative to Stronger Personal and Professional Success

> 27/10/2016 - World's Top Creators Headline Adobe MAX

> 19/10/2016 - Adobe Named a Leader in Gartner 2016 Magic Quadrant for Digital Marketing Analytics

> 06/10/2016 - Media Alert: Adobe Survey Reveals Americans' Dependence on Email

> 16/09/2016 - Media Alert: Adobe Releases Lightroom for Mobile 2.5 Enabling Mobile DNG Raw Photography on iOS 10

> 08/09/2016 - Adobe Unveils New Virtual Reality, Character Animation and 3D Innovations at IBC 2016

> 15/07/2016 - Adobe Creative Cloud Innovations Take Creativity From Blank Page to Brilliant

> 27/06/2016 - Interview (e-learning): Gourav Sinha, Marketing Manager of Adobe

> 23/06/2016 - Adobe Positioned as a Leader in Gartner Magic Quadrant for Mobile App Development Platforms

> 07/06/2016 - Adobe Launches Spark: Visual Storytelling Apps for Everyone

> 26/05/2016 - Adobe Names Cynthia Stoddard as Senior Vice President and Chief Information Officer

> 13/05/2016 - Media Alert: Adobe Launches Public Sector Cloud Offerings on Amazon Web Services in Europe

> 04/05/2016 - Adobe Sign Debuts, Integrated with Adobe Marketing Cloud for Paperless Customer Experiences

> 22/04/2016 - Adobe Unveils Breakthroughs in Video and Film Production

> 08/04/2016 - Adobe Summit 2016: Are You An Experience Business?

> 29/03/2016 - Adobe Announces Cross-Device Co-op to Enable People-Based Marketing

> 11/03/2016 - Opera House Embarks on Digital Transformation with Adobe

> 16/02/2016 - Media Alert: Adobe to Unveil Next Generation Marketing Cloud at Summit

> 08/02/2016 - Adobe Video Tools Get Rave Reviews at Sundance 2016

> 14/01/2016 - Distracted and Device-Hungry: Global Consumers Demand That Brands Entertain Them

> 21/12/2015 - Accenture and Adobe Expand Alliance to Advance Digital Transformation for Life Science, Healthcare, and Financial Services Organizations

> 26/11/2015 - Adobe Named a Leader in Data Management Platforms by Independent Research Firm

> 31/07/2015 - Interview (e-learning): Priyank Shrivastava,director of product marketing at Adobe

> 23/06/2015 - Adobe Unveils Milestone 2015 Creative Cloud Release

> 04/06/2015 - Adobe Announces 2015 Release of Technical Communication Suite

> 26/05/2015 - Adobe Report Predicts Summer Travel Spend to Increase to $65 Billion

> 18/05/2015 - Adobe Advances Programmatic Advertising with New Dynamic Creative Technology

> 12/05/2015 - Adobe Advances Integration of Big Data with Creative Content

> 29/04/2015 - Adobe Delivers Major Innovations to Creative Cloud Photography

> 23/04/2015 - Adobe Positioned as a Leader in Gartner Magic Quadrant for Multichannel Campaign Management

> 26/03/2015 - Adobe Reports Strong Q1 FY2015 Financial Results

> 17/03/2015 - Adobe Pushes Boundaries of Marketing at Summit 2015

> 09/03/2015 - Adobe Photoshop Turns Twenty-Five

> 24/02/2015 - Media Alert: Adobe Summit to Feature Industry Luminaries, Digital Marketing Innovations

> 11/02/2015 - Adobe Launches Cloud Solutions for Government at Digital Government Assembly

> 03/02/2015 - Super 7 Tips To Create Responsive Courses with Adobe Captivate 8

> 23/01/2015 - Adobe Announces Program to Repurchase $2.0 Billion of Stock by End of FY2017

> 14/01/2015 - Top 5 productivity tips for Adobe Captivate

> 09/01/2015 - Adobe Positioned as a Leader in Gartner Magic Quadrant for Digital Marketing Hubs

> 05/01/2015 - Interview (e-learning): Dr. Pooja Jaisingh, Sr. eLearning evangelist of Adobe

> 16/12/2014 - Adobe Data Shows Cyber Monday Sales Up 16 Percent; Large Retailers See Biggest Gains

> 04/12/2014 - Adobe Learning Summit 2014 session recordings now available!

> 18/09/2014 - ADOBE LEARNING SUMMIT - Explore New Frontiers , Oct 27, Las Vegas

> 15/09/2014 - Adobe and Publicis Groupe Team Up to Deliver First Always-On Global Marketing Platform

> 04/09/2014 - Adobe Named a Strong Performer in Digital Experience Delivery Platforms by Independent Research Firm

> 24/06/2014 - Adobe Presenter 10 Enables on-Demand eLearning

> 10/03/2014 - Organize your eLearning Projects: Grouping Slides in Adobe Captivate 7

> 30/09/2013 - Thematic case study (e-learning) : Rapid learning and mobile learning, the major trends by Adobe

> 03/09/2013 - Adobe Releases Presenter 9 – Simple, Intuitive Software for Effective Communication with a Virtual Audience

> 23/08/2013 - Adobe Announces Captivate 7 – Everything You Need to Create in eLearning