ITycom, Digital Learning solution editor, and MOS – MindOnSite, eLearning and blended learning solution developer, announced their brand new partnership during a jointly organized breakfast in Lausanne (Switzerland). This event gathered 20 Learning & Development managers from the Lake Geneva area.
The goal of the partnership is working together to enhance both companies' learning offerings with complementary and fully compatible solutions.
MOS and ITycom's respective solutions - Serious Games and a Learning Management System (LMS) platform - are perfectly interoperable: Serious Games created in ITycom's ITyStudio authoring tool can be distributed and played on the MOS Chorus training platform.
Innovative training with two compatible technologies
ITycom developed the first simulation authoring software for Serious Games. Serious Games are a clever mix of learning content (courses, methodology) and games (interactive simulations and avatars), where the learner is at the heart of a role playing game. ITycom's software, ITyStudio, can be used to create interactive simulations, scene by scene, using built-in character and 3D background libraries and adding dialogues and animations.
Serious Games created in ITyStudio can then be imported into the MOS Chorus LMS platform just a few clicks for distribution to learners. This is made possible thanks to the SCORM standard that enables the distribution of SCORM eLearning content on a SCORM–compatible LMS platform, the results and progress of the learners being automatically saved.
When a learner accesses a Serious Games on MOS Chorus, their results and progress obtained in the game are retrieved on the LMS platform and consolidated in contextualized dashboards. Results can be visualized at different levels (group, course or individual).
MOS Chorus is an intuitive and highly customizable LMS platform that offers complete management of training programs: management of users, management of learning courses, management of eLearning content, monitoring of learners' progress and reporting.
Innovation in eLearning
This brand new partnership offers a complete solution made of, on the one hand, the creation of interactive customized content (Serious Games) and on the other hand, a sophisticated training management platform.
The Serious Games can be tailor-made by ITycom or created by you on the ITyStudio authoring tool.
On top of the more standard eLearning content (text, video, animation, quiz, evaluation), the MOS Chorus LMS Platform adds Serious Games to its offering, while keeping its tracking and reporting functionalities.
About d'ITycom - www.itycom.com
ITycom is an expert in Innovative Training and Talent Management. Their solutions in Training, Information and Communication mix tailor-made modules with a software suite.
About MOS - MindOnSite - www.mindonsite.com
MOS – MindOnSite is a Swiss developer of eLearning and blended learning solutions.
Combining powerful tools, a team of experts and a network of specialized partners, MOS – MindOnSite lead its clients to success with its eLearning and blended learning projects.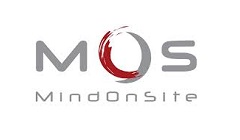 MOS Chorus is a highly flexible tool, ideal for deploying training programs for your internal staff and your extended organization in a very short period of time.

MOS Chorus is a SCORM-compatible LMS/LCMS platform, consisting of four natively integrated modules:

1- Administrative tool with a wealth of features, allowing managers to independently manage their training (e.g. dashboards, time-saving tools, automation of rules, notifications and reminders, Web services, and integration with HRIS, CRM or ERP).

2&3- Style and interface editors offering vast graphic potential: each company can adapt user portals to its own graphic charter and integrate the desired services.

4- Content editor allowing asynchronous (e.g. eLearning and questionnaires) and synchronous (e.g. classroom-based learning and coaching) coursework to be created, edited and combined. Rich and interactive content can be accessed both online and offline, on PCs, tablets and smartphones.

More details of this software