Each year, the bsoco awards recognize the best business software. The awards are given based on the assessment of an independent international panel of judges and the assessment of users themselves, who respond to a unique questionnaire. The responses of thousands of users are converted into a bsoco index score.

More information about the bsoco awards terms and conditions.
The formal announcement of the 2017 winners will be made in conjunction with important European trade shows: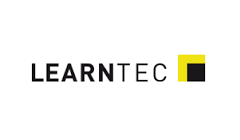 Learntec
From 24 to 26 January 2017 in Karlsruhe (Germany) - e-learning category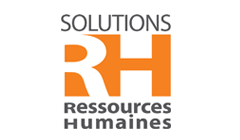 Salon Solution Ressources humaines
From 21 to 23 March 2017 in Paris (France) - HR category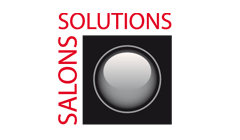 Salon Solutions
From 26 to 28 September 2017 in Paris (France) - ERP and CRM categories
The jury

Pascal Balancier
Since 2007, Pascal Balancier is eLearning expert at the Walloon Telecommunication Agency (www.awt.be/elearning). In charge of the promotion of eLearning in the French part of Belgium, he has developed various initiatives, most in partnerships, to foster the use of ICT in a learning context.

Silvia Anabitarte
Silvia Anabitarte graduated in Physical Science; she is a digital learning consultant for training projects, training institutions and companies. Digital project coordinator for various private and public institutions. Currently she is researching the application of the components of play as motivator and facilitator in the learning processes.

Germán Piñeiro
Germán Piñeiro is a marketing consultant and CEO of Grupo Iniciativas Virtuales. In the past he was a Marketing Director for leading companies in their respective sectors (real estate agency, investment, nutrition, communication and technological sector). Finally in 2005 he founded his company (www.iniciativasvirtuales.com) which offers marketing services and consultancy servises focused on digital transformation of companies and brands. He is the author of the blog: www.elblogdegerman.com.

Jonathan Loriaux
Jonathan has been active for more than seven years in the field of e-mailing. He began his career on the technical side (research and development, integration of e-mail campaigns) before moving to sales as an eCRM expert and finally as a marketing consultant for the eCRM company www.badsender.com.

Pierre-Henri Beguin
23 years of experience in the world of CRM and management of information flows for sales and marketing people and technicians with a number of clients. This expertise is complemented by knowledge of Google Apps for Work and the Cloud using Google's Top Contributor program.

Sébastien Fraysse
LMS and e-Learning standards platforms expert (XAPI / tincan, SCORM). R & D Manager of the company Ninoxe. Ninoxe accompanies key accounts in the design of their digital solutions and industrialization of their e-Learning productions.

Didier Rouxel
Didier Rouxel operates in the areas of HR and HRIS via DRHIS, a company whose activities are focussedon the optimization of processes and tools to improve HR performance measures. He is also Dir of HR on a timeshare basis in SMEs.Fascinated by new technologies, social networks and collaborative 2.0, he brings to his customers a double experience in IT and Human Resources. Host of the HRIS and Digital ANDRH (Nat HR Law Assoc) commission and member of Movement Generation HR (HR & M group).

Isabel Iglesias
Law degree from the University Autonoma of Madrid, Master in Management and Human Resources, Master in Psychological Intervention with DBMfron the University of Valence. She has worked in Human Resources management positions in different sectors. Managing partner in Etrania HR, a HR consulting firm, accompanying organizations in their people management using social networks. Associate lecturer in different Universities and Business Schools in Spain.

Ximo Salas
Ximo Salas graduated in Mathematics from the University of Valencia, and he is also a postgraduate in Community Management and Social Media from the University of Barcelona. He has previously been the enterprise director for ESADE and for Luis Vives school of Valencia he has also been the manager of Human Resource and Knowledge Management. He is a lecturer, trainer and strategic advisor for HR and Social Recruitment. Co-author of the book "Mejora y Gana"(Manual de Marca Personal para la búsqueda de empleo, Editorial SC Libros 2013), and of the novel "Dulce Crisis" (Editorial Sargantana, 2016).

Daniel Fernández
Daniel Fernández is a professional consultant in learning solutions from the Instituto Tecnológico de Monterrey and a project leader in the digital field for different organisations. He has also contributed to projects for Iberdrola, Banesto, Santander, Mapfre, Caser, Fremap, GSK, Calidad Pascual, Gas Natural, Ferrovial, NH Hoteles, OIT (Organización Internacional del Trabajo/International Labour Organization), World Association of Public Employment Services, Pepe Jeans, Correos, Agencia Tributaria, DGT, Universidad Europea de Madrid, etc.

Joaquim Carbonell
Joaquim Carbonell is a managing partner of Neos, a company specialised in project development associated with knowledge management and human resources management. He is also a director of Knoco in Spain. To learn more about him visit his Linkedin profile: JoaquimCarbonell

Francisco Domínguez Román
Francisco has more than 15 years of experience helping companies to improve their business. With a tailored balance between technology and people, has shown that it's possible to achieve relevant challenges. He makes projects on support, customer and supplier relationships (CRM/ERP), also in marketing and business analysis (CRM/BI). Currently he works for a technology company based in London. He is also Brand Ambassador of the Social Media company Hootsuite, and the robotics one Robotshop.

Sylvain Vacaresse
Sylvain Vacaresse is a digital learning consultant who has been looking after his clients since 1995, implementing online trainings. His company LearningSalad (http://www.learningsalad.fr) offers consulting, training and support teams for large accounts and various administration bureaux as well as more modest training businesses. Sylvain has also taught digital learning at university since 2005. He runs the Master MFEG (http://master.eformation-rennes.net) and the DU Cofordi (http://www.cofordi.fr) which shape professionnels in online training.
Pepe Soriano
Pepe Soriano is a digital learning consultant with more than 13 years of experience in this field. He is the author of the book "Publicación de contenidos interactivos y presentación de proyectos" published by the University of Valencia. He was awarded in 2010 by Instituto Nacional de Administraciones Públicas/National Institute of Public Administration (INAP) for the quality of his educational materials. He has also worked on some projects related with public administration for international companies. This year he has been nominated among the best 15 talents in the e-learning field for the AEFOL award.

Julián Alberto Martín
Julián Alberto Martín (www.julianalbertomartin.com) has worked in the Educational Technology sector (EdTech) since 1998. He has worked for different Edtech companies with international projects responsibility. He is specialised in improvement process of students' academic results thanks to the incorporation of the technology into the teaching and learning method, as he does on IteNlearning (www.itenlearning.com).

Alicia Cañellas
Alicia Cañellas graduated in Pedagogy from University of Barcelona. She is specialised in the management of educational projects based on technology and innovation, learning contents creation and EBM learning design. She is consultant for "aCanelma" and co-founder of de "All VR Education. Realidad Virtual y Formación".

Begoña Viña
Begoña Viña graduated in HR and Industrial Relations from the University of Santiago de Compostela with Master in Business Administration, Master in Human Resource management, Occupational Risk Prevention, Digital&E-commerce marketing and finally she specialised in Coaching and Neurolinguistic programming. Her career is focused on entrepreneurial projects, human development and digital marketing. Her primary specialisation is connected to New Social Media and to the counselling in re-orientation program and/or transition of talent.

Julia Echeverría
A senior Professional educator with extensive experience instructing and designing coursework for face to face and remote presentation. Strong expertise in using Educational Technology and gamification techniques in class development to engage learners and teacher deeply. Highly accomplished in Elearning course design and instruction. Specialist in developing business and marketing education classes. As well creating an educational program from the choose the platform until the class is ready to use. Proficient project manager and consultant. Strong interest in teaching the digital skill for teacher - trainer and peer collaboration. She is Finishing a Máster in Educational Technology at MITx Massachusetts Institute of Technology. Work in Spanish, and Italian as well.

Eric Pereira
Eric Pereira is an independant consultant, specialising in digital learning. A teacher for twenty years, he started to program in the early 2000s and made his first eLearning courses in the Flash® format. On becoming a designer of digital learning trainings he specialised in empowerment of trainers in this field. He especially trains in the use of authoring tools and rapid-learning.

Laurent Habart
Laurent Habart is an independant consultant, specialising in digital learning. In particular, he prepared the study "Former et transmettre autrement" (Training and Other Communication - Lab'Ho, 2016) and has written a white paper entitled "Optimiser la formation en entreprise" (Optimisation of Training within the Company) together with the consultants d'Adecco Training. He is the secretary of the association Learning Sphere, in addition to being a trainer of instructional designers and digital learning project leaders. And to top all that he is a comic book writer.

Mario G. Almonte Moreno
Degree in Psychology and a Master's Degree in Education and New Technologies. Mario G. Almonte teaches professional management training, he is an expert on educational projects and web solutions. Mario is the author of the initiative aprendizajeenred.es and e-Learning consultant in Sevilla.